A New Year… Time to Make Your Own New Calendar
A new year is here. Time to for a new calendar. Time for me to add another year to my pouch of years. Seems like the older I get the faster the years fly by. It ain't fair, I tells ya. But if you live long enough you find out life is not fair. But Calendars? Who doesn't like pretty calendars?
But enough philosophy. Let's talk about calendars. You all like to create calendars, right? It's fun and fortunately, it's easy to do and free too!
Once in a while we find a web site that explains itself so well, that we can't think of anything more to say about it. Yes, we know it's very rare, but it does happen.
This Cloudeight Site Pick lets you create calendars. That's what it does. But not just any old calendar – customized calendars. Why EB just created a whole series of Bozo the Clown calendars, because Bozo is her idol. Maybe that's why she cottons to me? Do I seem like a bozo to you? Don't answer that!
Anyway, since our site of the week does such a superlative job of describing itself(?), we're going to bring it (him/her?) in to describe it for you:"
CalendarLabs is the one stop destination for all the needs of calendars. We provide different kind of printable yearly and monthly calendar for any year between 1800 and 3000. Here you can easily find and customize calendars. Calendars with holidays are also available in different format for more than thirty countries including Australia, Brazil, Canada, China, France, Germany, Hong Kong, India, Indonesia, Italy, Japan, Malaysia, Mexico, New Zealand, Philippines, Romania, Singapore, South Africa, Spain, Sweden, United Kingdom, United States.

You can create a photo calendar by using your own photo or with a photo available here. We also provide many calendar content widget for blogs and websites which includes holiday calendar widget and quotes widget. Some people call calendar as calender or calenders. In languages other than English calendar is called as calendrier, kalendaryo, Kalender, calendario or calendário. Whatever you call it, we have all this for you.

We keep on adding numbers of Calendar templates with 2018 holidays. We provide 2018 calendar with holidays of more than thirty countries which can help you in your travel plan. Brief descriptions of many holidays are provided here so that it will help us to know the history and culture of different countries. We also provide 2018 astrology calendar to fulfil your astrological needs. We also provide Family Calendar and many regional calendars which included telugu, tamil and oriya. If you are looking for 2018 templates, you may visit here 2018 calendar templates page….
Yep, there's more. Kind of wordy huh? Kinda like us.
Anyway… if you like to print good looking – even cool –  calendars,  with pictures of your new Moen faucet or your pet raccoon – or whatever you like on them – then you'll be doing yourself a favor by visiting our Cloudeight site pick: Calendarlabs.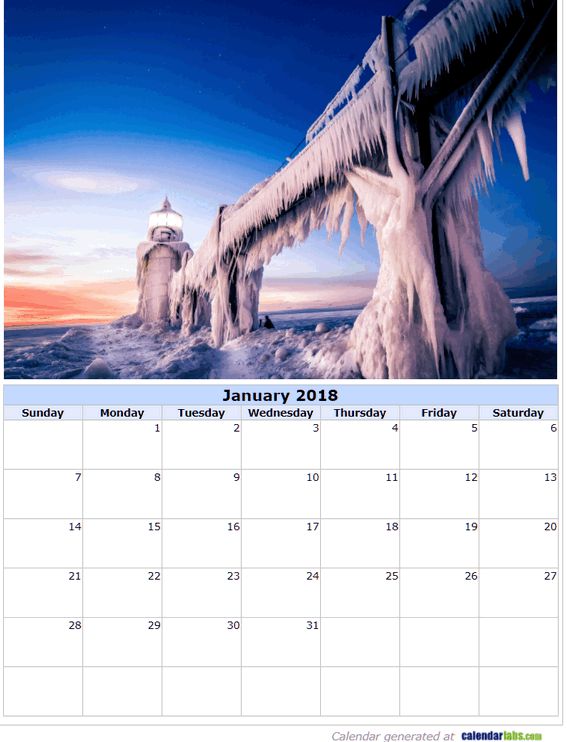 Feast upon the lovely calendar I made from a picture of EB's backyard! (Kidding…)
You can read more, learn more and create all the calendars you want by visiting www.calendarlabs.com
If you need pictures of Bozo the Clown, by all means write EB and let her know. She has oodles of them. Really! It takes a clown to know a clown. Do you think people who are afraid of clowns are just pretending?