All About Your Windows 10 PC
We've shown you several ways to get the version of Windows you're using, as well as ways to find out if you have 64-bit or 32-bit Windows and how much RAM is installed on your system.
Today, we're going to show you perhaps the fastest and easiest way to get all this information with just a couple of clicks.
In Windows 10 taskbar search type "About" and click on "About your PC"   (If you have hidden taskbar search, just press the Windows Key + S to bring up a search box.)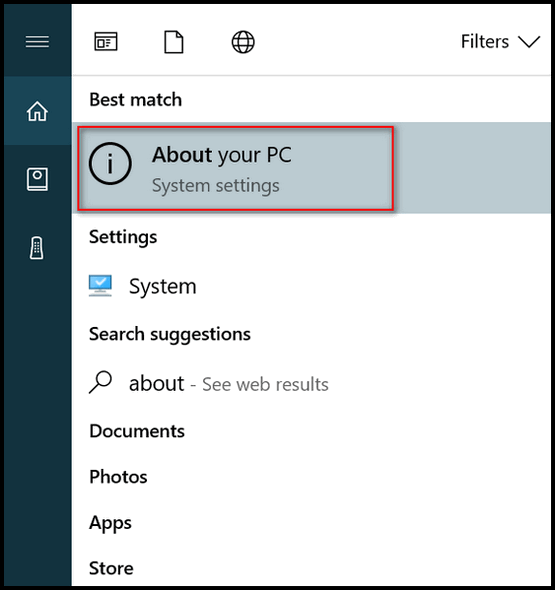 That's it. As you can see (below) you get a lot of great info in one place!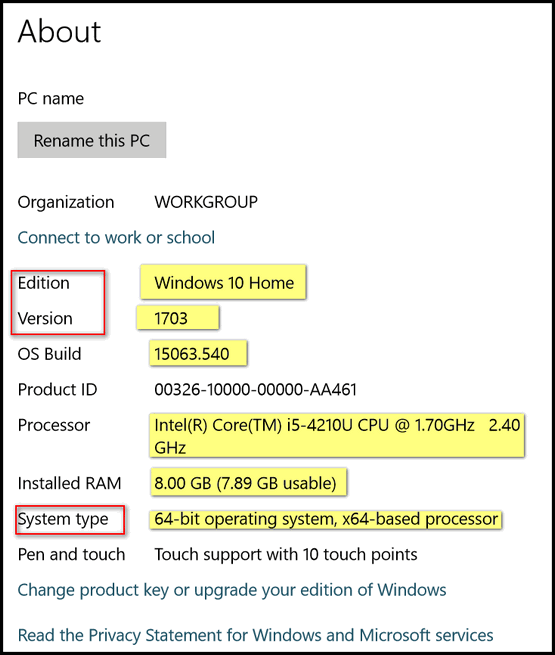 Above: You can see your Windows 10 Edition (the one above is Windows 10 Home), your Windows version (the one above is 1703 also known as Creators Update), and much more. Note that the Product ID shown above is not a Windows Product Key. According to Microsoft:  "Each licensed instance of Windows 10 has a unique Product ID. The Product ID has 20 characters arranged like this: 12345-123-1234567-12345 … and is randomly generated. "