Over the last few weeks we've had a few people asking us about chat programs and which one we recommend. The answer is none. You don't need one. Really.
Over the years we've tried them all, MSN Messenger, Yahoo Messenger, some we can't even think of the name of now. Why EB used to be a big IRC chatter – she used to use pIRCh. Does anyone even know what IRC is anymore? If you do, you've been on the Web a long time. IRC stands for Internet Relay Chat and it was how everyone who wanted to chat – chatted. OK history lesson over.
Almost everyone has a Gmail account now. Did you know if you have a Gmail account you can chat with anyone else who has a Gmail account? You can. And Gmail's chat feature also supports Web Cam and Voice, if you're into that sort of thing.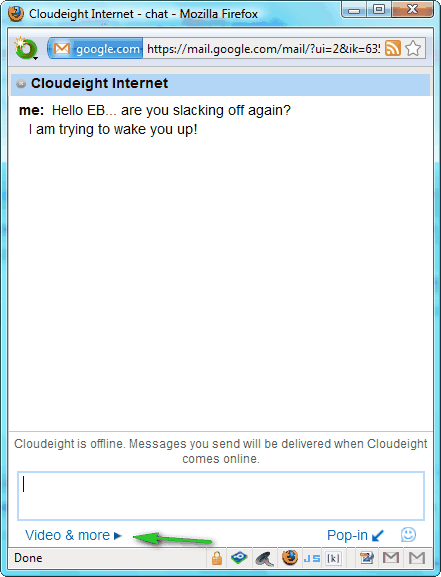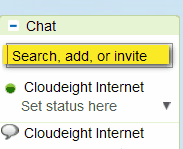 There's nothing to install, no extra programs to install. Just login to your Gmail account and you have a full-featured chat program at your fingertips. You can add anyone to your chat list who has a gmail account.
Unlike MSN, Yahoo, and some of the others, there are no flashing advertisements or annoying flash animations. Plus, Gmail will archive all your chat sessions exactly like it does your email – and they're searchable. So if EB calls me a lazy bum and later denies it, I can go back and find her slanderous remark in less than a second!
Google Gmail's chat feature is pure chat with video and voice features. And you don't have to install a thing.
Login to your Gmail account right now and start adding your friends. Have fun!