CLOUDEIGHT STATIONERY RIDES AGAIN!
Cloudeight
Special Announcement
October 30, 2016
Thank you so much for your support!
For the first time in four years, we're happy to announce a brand new stationery collection! Halloween 2016 is a Cloudeight Stationery collection made for the Thunderbird email program. In order to use stationery with Thunderbird, you'll need to install the Thunderbird stationery add-on. For those of you who had us install Thunderbird for you, we've already installed the stationery add-on for you, so you're ready to go.
We want to make it easy for all of your who like to use stationery to start using stationery with Thunderbird, so we've added a lot of stationery help pages and videos to get you started.
So if you're using the Thunderbird email program and you like stationery, you're in luck.

Announcing our first new stationery collection in over 4 years
Halloween 16 – Cloudeight Stationery for Thunderbird.
It's really fun and exciting for us to announce a new stationery collection for the first time in a long time. Our Halloween 2016 Cloudeight Stationery collection for Thunderbird contains 40 spooky and fun Halloween stationery designs that will make your emails colorful and fun this Halloween weekend.
Want to see? OK! Here are a few samples from our new Halloween 2016 Stationery collection for Thunderbird: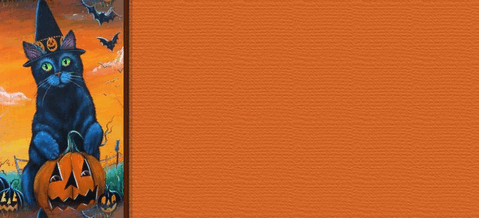 Please come and get your Halloween treat! We have our first collection of Cloudeight Stationery for Thunderbird available right now – it's just in time for Halloween. Visit this page to learn more and download "Halloween 2016" Cloudeight Stationery for Thunderbird. It's FREE!


COMING SOON!
We have some great Holiday & Christmas Stationery for Thunderbird Coming in November!
We have a lot of great Cloudeight Holiday and Christmas stationery for Thunderbird on the way! Be watching for our announcements…


Mozilla Thunderbird is a great alternative for those of you who have been using Windows Live Mail or Windows Mail on Windows 10 and who don't want to use the limited Windows 10 Mail App. Thunderbird is compatible with all email accounts, including all Microsoft accounts, Windows 10 updates don't affect it, and has the familiar look of Windows Mail and Windows Live Mail. However it's very different as far as setting it up and configuring it.
So we're offering Cloudeight Thunderbird Email set-up service.

Our new Thunderbird Email set-up service includes installing and setting up Thunderbird to look and work as much like Windows Live Mail / Windows Mail as possible. We'll configure up to 3 email accounts for you and set them up as IMAP so that all your mail messages and folders on your mail server(s) are included in your Thunderbird Email program too! Plus, we'll give you a list of tips & tricks to help you get the most out of Thunderbird Email program.
Get email that works the way you want it to — get your Cloudeight Direct Thunderbird Email Set-up Service key right now and put an end to the Windows 10 email merry-go-round.
You'll be able to use our Cloudeight Stationery for Thunderbird, too!
GET MORE INFO AND SIGN UP FOR OUR THUNDERBIRD EMAIL SETUP SERVICE RIGHT NOW!

We appreciate your support. We hope you enjoy our new Cloudeight Halloween Stationery for Thunderbird.
Happy Halloween!
Best wishes,
EB & TC
Cloudeight InfoAve Premium