Cloudeight Internet
February 25, 2017,
Dear Friends.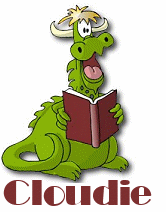 We have been on the Web since 1998. Our mascot "Cloudie" was born on February 25, 2001. That makes today his 16th birthday! It's hard to believe that Cloudie is 16-years-old. Isn't it?
And it hardly seems possible that's it has been 19 years since we started our small company – and 16 years since Cloudie was "born". And we know that only reason we're still around is because of your support and your help; we thank you so much for everything you've done to help and support our small business over the years.
Today, in honor of Cloudie's 16th birthday, we're having a sale – a different kind of sale! We're having a "Pay What You Like" sale. It's kind of a different way to do things and we're looking forward to seeing what you think.
Happy Birthday Cloudie!
---
For the first time ever, we're giving you a chance to choose the price you pay for the following Cloudeight products & services:
Cloudeight Direct Computer Repair – Single Key
Cloudeight Direct Computer Care Season Ticket – Computer Care for one full year.
Thunderbird Email Installation and Setup
Emsisoft Anti-Malware installation, setup and one-year Emsisoft license
Don't need anything? Please help us with a donation.
Get more details and pay what you like … here!
---
We want to thank you all for your support and making it possible for us to celebrate Cloudie's 16th birthday. Without you, it would not have been possible.
Thanks again for everything!
Best wishes,
EB, TC, and Cloudie
Cloudeight Internet