Easily Find What You're Looking For On This Site
Almost everything that appears in our newsletters can be found on this  site. And we've made it easy to find by including a site search feature powered by Google. This makes it very easy to find what your looking for, without searching through all our newsletters.
Here's how easy it is to use our this site's search feature:
1. At top of the page, notice on the right-hand side near the top, there is a search feature (highlighted in yellow below).
2. Here is a close up for you:

3. In the search box type what your looking for and click "Search InfoAve".  As an example, above, we're going to search for how to "Fix Windows Update".  In less than a 1/2 of second we've found several Cloudeight articles on how to fix Windows Update as well as other articles related to Windows Update. The most relevant results are displayed first.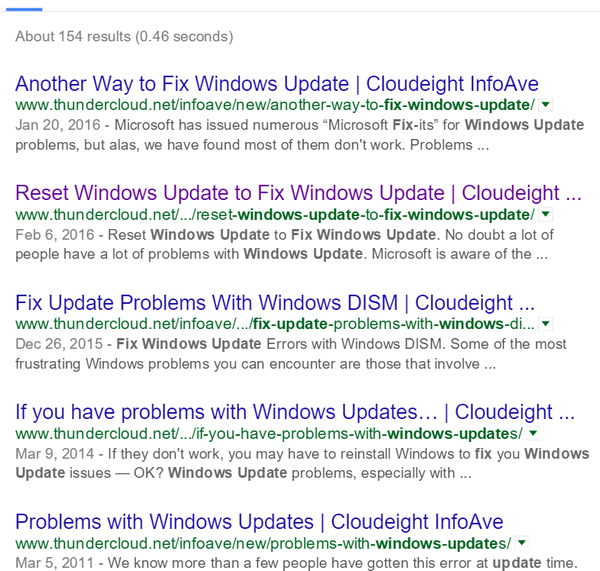 4. Here's another example for you:

Above, you can see we're looking for any articles written by Cloudeight about getting the real Windows 7 games on our Windows 10 computer. We search for "Windows 7 games on Win 10". And below, you can see that all the articles relative to the search appear when you click "Search InfoAve". Again, the most results most relevant to the search appear first.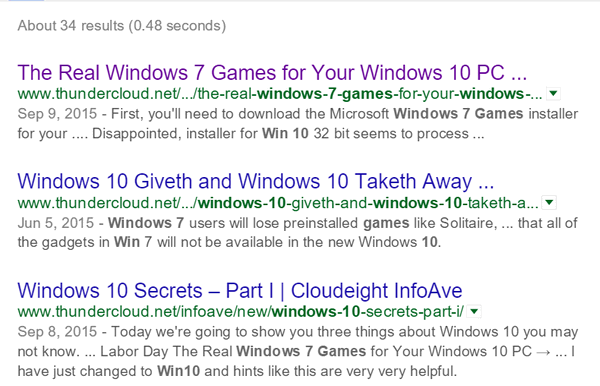 And did you know that our InfoAve e-books feature every article from every issue of InfoAve Premium. Each of our e-books also has an excellent search feature. Our two newest eBooks are available to our Cloudeight Boosters free of charge. If you're not a Booster you can become one for as little as $3. Be a Cloudeight Booster – visit this page.
Now you know the fastest, easiest way to find what you're looking for right here on our Cloudeight InfoAve web site. So search!