File Explorer Options in Windows 10
Windows 10 File Explorer allows you to change folder views quickly. The video below highlights a few of the ways you can modify the File Explorer views.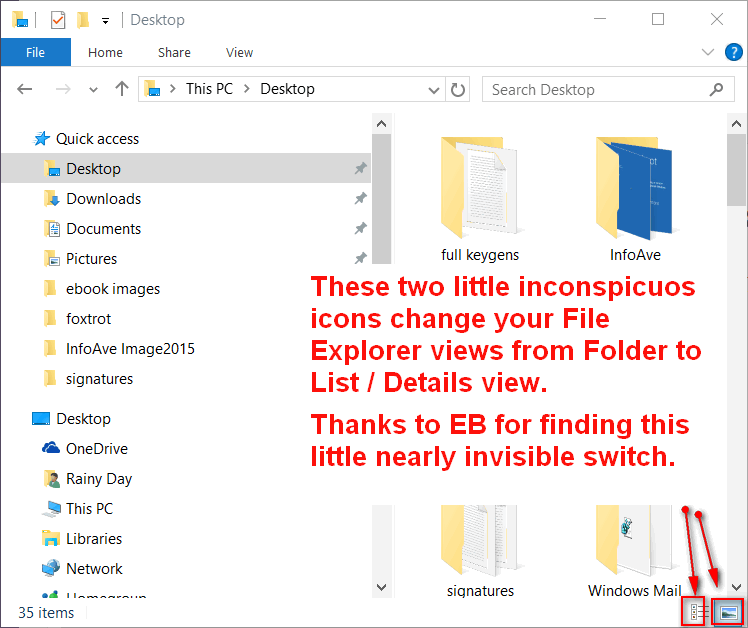 Above: EB's discovery. If you often switch back & forth between folder view and details/list view,you'll find these two little icons very handy. You can see us playing with it in the video below.
Above: In View options menu, the Navigation pane menu has several options which give you different views. If you just went to see your folders or list of folders, then uncheck Navigation pane. Want to see all you folders, guess which one you check? You can see more of  how this works in the video below.

And while you're in the View menu, don't forget you can turn on Item Checkboxes (very handy if you often select multiple files); you can also unhide hidden files and folders. See the screen shot above.
What the video below (made with Faststone Capture – registered version). Sorry there's no voice but EB's voice was a little husky from hanging around cigar bars all day today and TC is too shy 🙂
file-explorer2 from cloudeight internet on Vimeo.