Fun With Email Scammers

Before we begin – WARNING – we are not recommending you reply to spam / scam emails. We recommend you delete spam/scam emails. Do not try this at home. TC is crazy and we all know it.
I received (and constantly receive) one of those scam emails designed to pluck at my heart strings and make me all warm and fuzzy. When it makes me warm and fuzzy, the intent of such an email is to cause me to abandon my common sense so that I'd actually give my bank account details to someone I don't know.
Most of the time, I just delete them, but sometimes I can't resist replying because it's fun! (Again, please don't do this at home, ok?)
Here is the scam email I received last year, and my reply to it: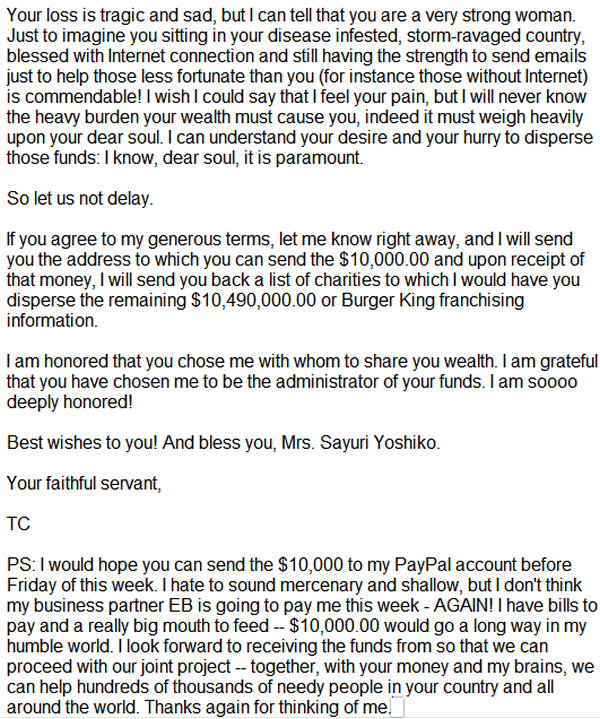 Both the scam letter and the response are not text, but images – just in case you thought your eyes were playing tricks on you.