G-tips – A page of 171 tips (and counting) for using Chrome & Google
Google has a Web page called, creatively enough, Google Tips. This page uses clickable cards to explain the features and capabilities of Google's biggest products. The cards explain concepts such as adding your Chrome browser to your TV, checking files for malware & virus using Google Docs, tips for online safety, tips for YouTube and a lot more.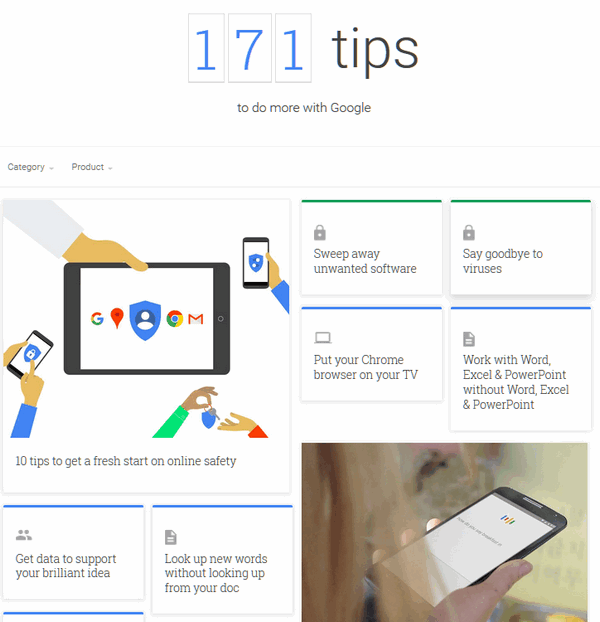 Card descriptions are written in colloquial English: photos are to be "spiffed up," YouTube can be played "like a jukebox." Clicking on one takes you to a simple walk-through, estimating how long the process will take, and detailing the "stuff you'll need" to complete the task.
All this stuff is waiting for you right here!