How to Add familiar folders to your Windows 10 Start menu
If you are use to using Windows 7, you're probably wondering where things like Pictures, Documents, Network, Download, Music, etc. are on your Windows 10 Start menu. They're not there. At least they're not there by default. But we going to show you how to add them – and it's as easy as flipping a switch – literally!
Press the Windows Key plus i to open settings (you can also click the Start Button, then Settings)
Click on Personalization
Click on Start
Click on " Choose which folders appear on Start".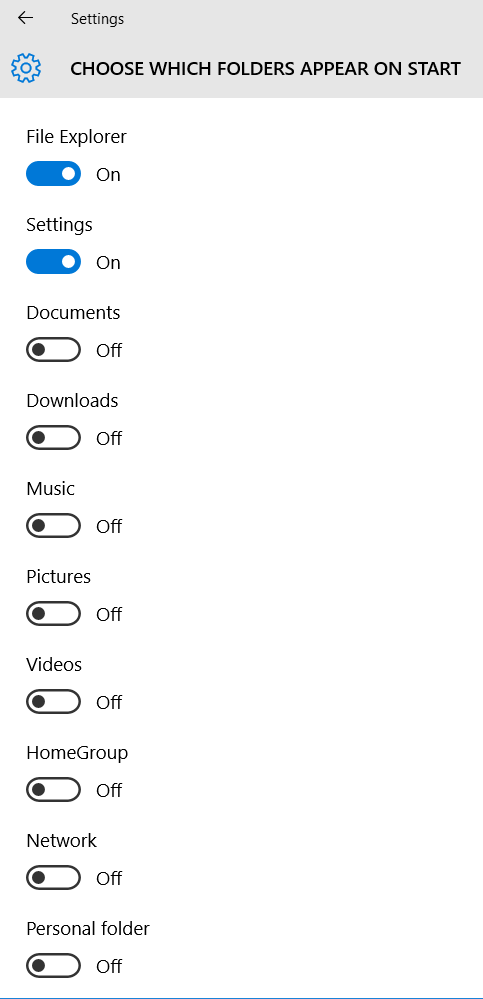 Slide the switches for the folders you want to appear on the Start menu to " ON "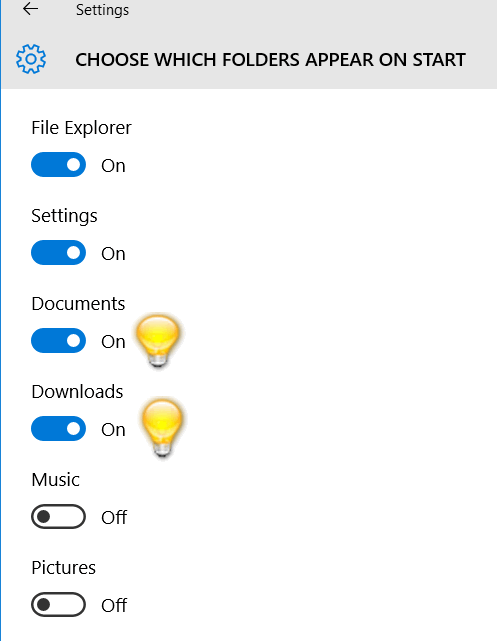 The folders you "switched on" will now appear on your Start menu.