Installing Windows Apps is a bit different and a bit easier than installing desktop programs — the ones you're most used to. Actually, Microsoft adopted the Apple and Android way of installing Apps. Find the App and install it. 
While Apple and Google have over 1/2 million Apps in their "stores", the Windows Store has (at this time) around 60,000. But you can be sure they'll be more. But in defense of Windows and Microsoft — if you include desktop programs, Windows has several million.
If you're new to Windows 8 or 8.1 you may or may not know where to find Apps. Just click the Windows Store tile on your start screen. In the Windows Store search box type what you're looking for. Below, I'm looking for a news App.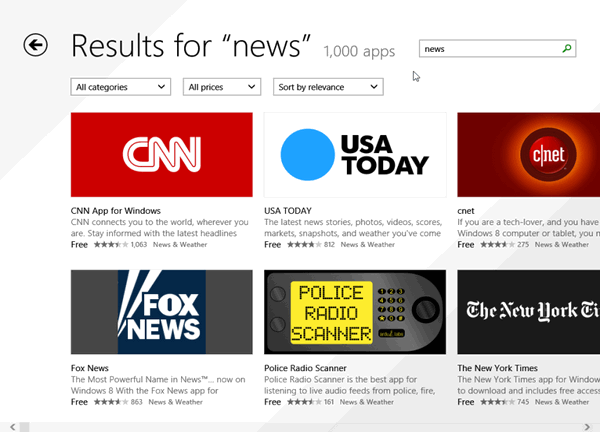 I like USA TODAY, so I click on it and get a preview. I click the Install button on the preview and it starts installing: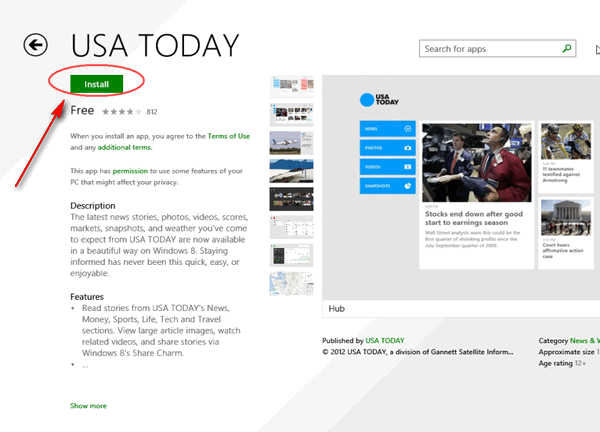 Above, I click the green Install button. No tricky buttons here.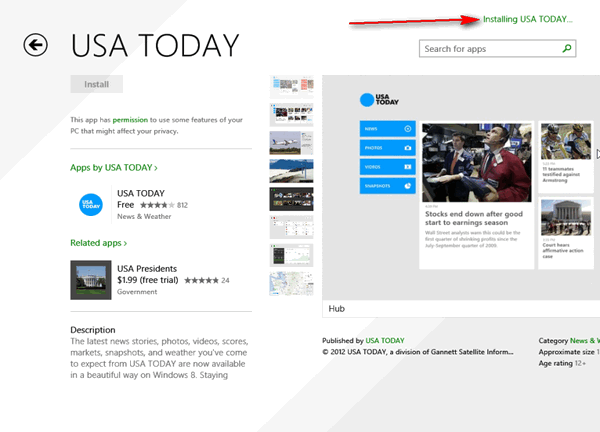 Above USA TODAY is installing.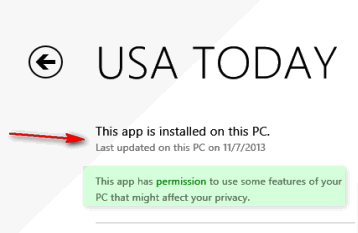 All done All there is – is bad news 🙁
So let's summarize. To find and install apps on Windows 8 or Windows 8.1.
1. Click on Windows Store on the Start Screen.
2. In the Windows Store, in the search box type what you're looking for — games, utilities, news apps, weather apps, photo apps, etc.
3. Find the App you want to install from the search results, and click it.
4. Click the Install button on the App's information page.
5. Installation will start and you'll see a notification that your App has been installed.
6. The installation of an App automatically puts it on your Start Screen.