How to get Windows help from Microsoft
How many of you knew that you can get help from Microsoft by phone in less than five minutes (usually)? EB, put down your hand, you did not know this! And to be honest, it's only free if your problem is minor and easy to fix.
You can get support for Windows 10 as well as other Microsoft programs such as OneDrive, Edge, and Office, right from your computer. Yes, indeed you can, I tells ya!
Click on your Start button and type "Support" – just type it with your Start menu open. (You can also type it in the taskbar search — i.e. Cortana).
You'll see Contact Support — Trusted Windows Store app:
Now, click on Contact Support (above) and you'll see something similar to the image below.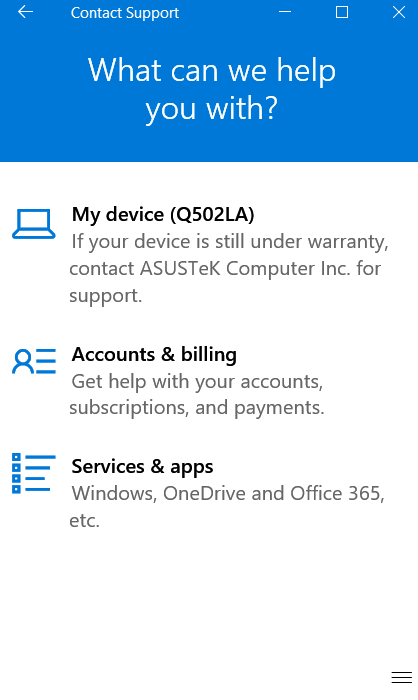 If you want help with Windows or OneDrive or Office, click "Services & apps" (above).
The following dialog will open. You can get help with any of the programs or services listed and more.
But for this article, we're going to show you how to get help with Windows. So click on Windows (above) and you'll see the following dialog open: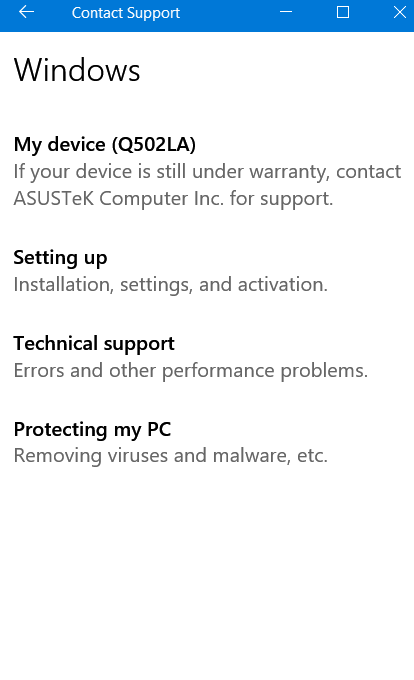 We will assume you want Windows 10 technical support. Guess which item you'd click on from the above list? Yes! Good job, EB! You would click on "Technical support".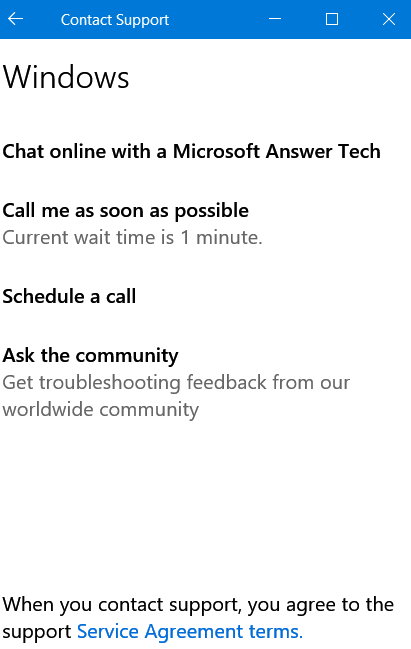 You can chat with a Microsoft employee, or you can have them call you, or you can schedule a call for a time convenient for you.
If you choose "Call me as soon as possible" you'll see the following dialog: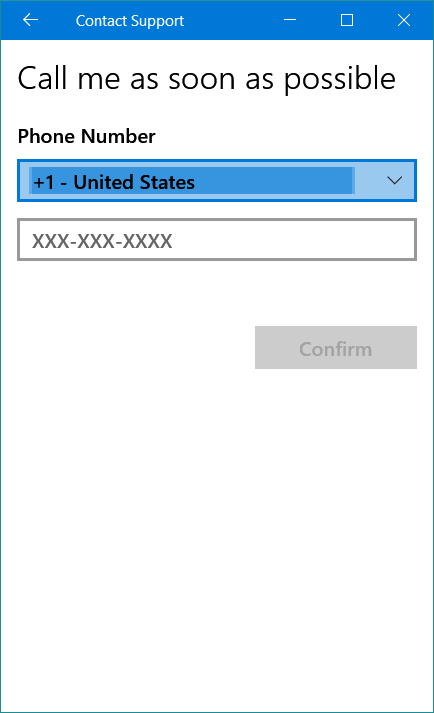 And if you choose "Schedule a call" you'll see this: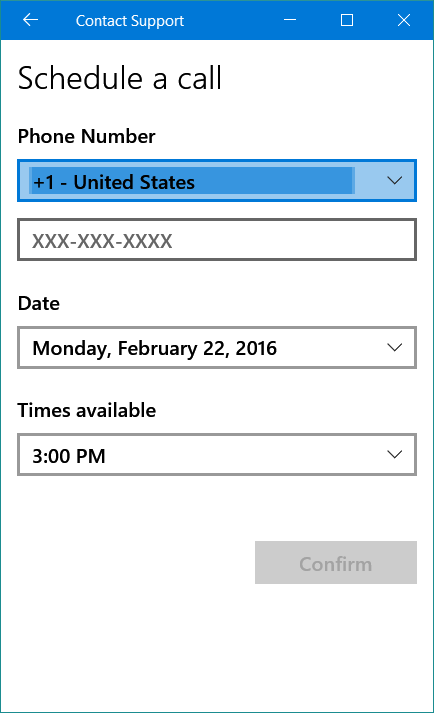 You can get help Windows, Office, OneDrive, Microsoft Edge and more this way. So now you know what to do if you need help from Microsoft. It's much better than searching for Microsoft help and being presented with a bunch of scammers pretending to be Microsoft.
IMPORTANT: If your problem requires Microsoft to connect to you for diagnosis, you'll have to pay.
Above: They always tell you that there's no such thing as a free lunch. You don't get one from Microsoft either, unless your problem is easy to fix.
Yes, EB, I've told everyone now that any difficult fix or diagnosis is going to cost muhlah…(rolling my eyes).
---
Can you help us?


Cloudeight Boosters Winter Fundraising Drive
We ordered more FastStone Capture licenses. So we're offering FastStone Capture Pro Lifetime Licenses with each donation of $10 or more. The retail prices of FastStone Capture Pro is $19.99…so this is a good deal – and we really need the money at this time of year.
We will run this promo through until we run out of FastStone Capture keys.
If you make a gift of $10 or more, not only will you be invited to join our Cloudeight Boosters and grab some or all of the special freebies we offer our boosters, we'll give you a lifetime license for FastStone Capture Pro. Faststone Capture Pro is the same screen shot tool we have used for years. The retail price of FastStone is $19.95 – and you can get it free with donation of $10 or more.
And don't forget the growing list of other free stuff we offer our Cloudeight Boosters, including our newest e-books, Smileycons, special discounts on some our products and services – and a lot more.
If you're already a booster, login to your account, give a gift of $10 or more and you'll get a free lifetime license to FastStone Capture Pro. It's easy. Just login to your boosters account and click the link on the Boosters' home page.
If you've already contributed and received a FastStone Capture Pro lifetime license – you can contribute again and give the license to a friend or relative. They'd appreciate it – and so would we.
If can't afford to contribute, recommend our free InfoAve Premium newsletter to your friends . Or use our Start page as your start page. Anything you can do to help is very much appreciated.
Visit this page and donate $10 or more and we'll send you a lifetime license for FastStone Capture Pro
Thank you all so much for your continued support.