If you're one of the many people who upgraded to Internet Explorer 11 and wish you hadn't, you're probably wondering how to get rid of it. There's good news and bad news: The bad news is you can't get rid of it; the good news is — if you're still a big fan of IE –that you can revert back to Internet Explorer 10. You can also — as TC suggests — use a different browser and just don't bother with Internet Explorer at all. But some of you still love IE, but don't love IE 11, so here's how you can get back to IE 10.
Open Control Panel
Go to Programs and Features
Click "View installed updates

Type Internet Explorer in the search at the top-right hand side of the dialog

Select Internet Explorer 11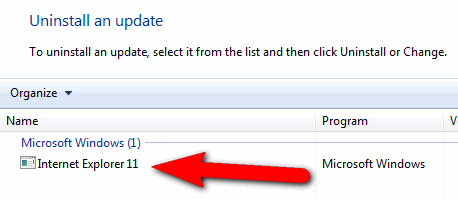 And click to uninstall it and click "Yes" in the "Are you sure…" dialog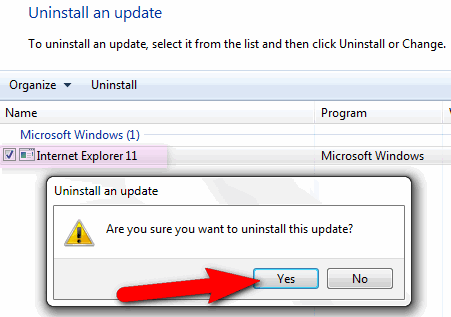 Windows will uninstall Internet Explorer 11 — and revert you IE version back to IE 10. You will then need to restart your computer.
Much simpler just to use a different browser…DO NOT SLAP ME , EB 🙂