Laine (and many others) want to know how to set a home page in their browser
How can I make Cloudeight my home page?
Our answer
The fastest way to set a home page in your browser is to visit the page you want to make your home page — in your case www.thundercloud.net/start/  . Once you are on the page you want to make your home or start page, follow the instructions below for your browser:
Internet Explorer
Click "Tools/Internet Options". In the dialog which appears click the button that says "Use Current" (See screen shot below):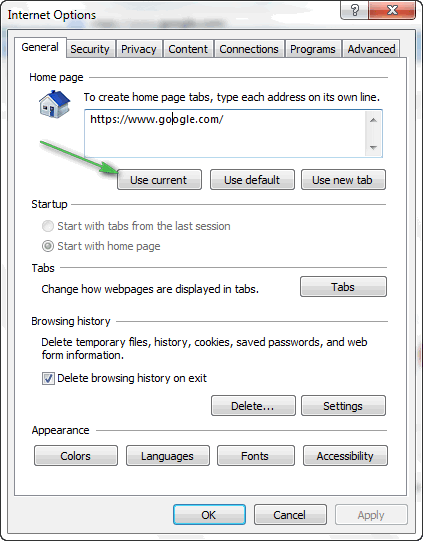 Chrome
Click the Tools icon (top right – three horizontal lines), then click Settings. Under "On startup"
Click "Set pages" (above) then click "Use current pages"(below) then click OK.

Firefox
Click Tools/Options on the menu bar and click "Use Current Page" and then OK.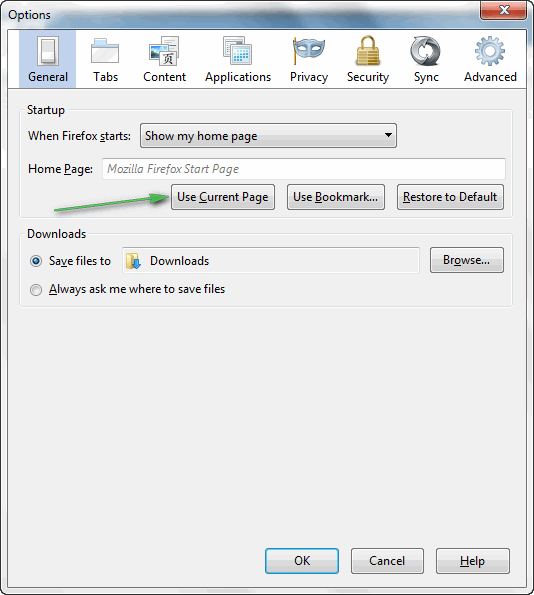 Hope this helps.