How to Sort Bookmarks in Chrome and Firefox
One question that we are frequently asked is how to sort bookmarks alphabetically in Chrome and Firefox. We're happy to tell you that it is quick and easy to do both browsers.
Here's how:
Chrome
Open Chrome, click CTRL+ SHIFT + O (not zero) and Chrome's Bookmark manager will open, Now click on the 3 horizontal dots icon on the far right edge (see the screenshot below).

From the drop-down menu that appears, click on "Sort by name" to put your Chrome bookmarks in alphabetical order.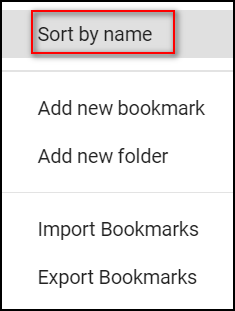 Your bookmarks will be instantly sorted by name. You will get a confirmation and a chance to undo it. See the image below:

If you have more than one folder in your main Chrome bookmarks folder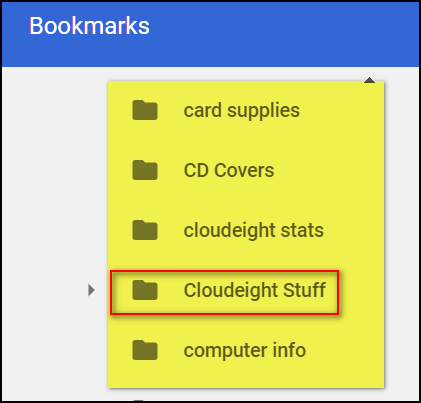 If you have created your own folders in Chrome bookmarks, you will need to open your main Bookmarks folder ( CTRL+SHIFT+O (letter O not number zero). Highlight the folder (it will be in the menu on the left) you want to sort and click the menu icon (3 vertical dots) and click "Sort by name" Do this for each folder. However, if you have sub-folders in a folder each one of those has to be done individually if you want all files in each sub-folder sorted by name. Sorting the parent folder sorts the contents of the parent folder by name. it does not sort the contents of each sub-folder by name. You will have to do each of those individually too.
---
Firefox
Open Firefox bookmarks manager by using the shortcut CTRL+SHIFT+B. Then click on "Views" on the menu at the top of the window. Then choose "Sort" and "Sort by Name".  That's all there is to it. Note that Firefox gives you many different sort options including A to Z and Z to A.