If You're on a Limited Data Plan, Take Control of Your Data Usage
Note: If you have Windows 10 version 1607 (Anniversary Edition) see the bottom of this page.
Press the Windows key + i (or click Start—>Settings) to open Windows 10 Settings. Next click on "Network & Internet" then click on Data usage:
Let's look up close and personal…see?
You'll see an overview of your data usage by type (Wi-Fi and Ethernet):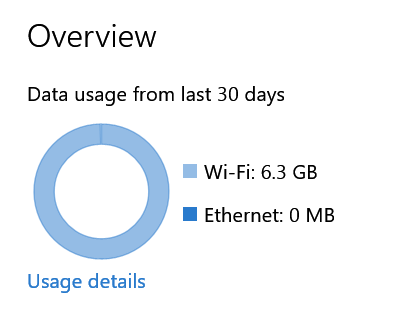 If you wish to see what's using the most data, click on Usage details and you'll see a list of all the apps that are using the most data. I don't watch movies on my PC, but as you can see my Chrome browser is using the most data, and the program we use to help folks with our Cloudeight Direct Computer Care Service, close behind: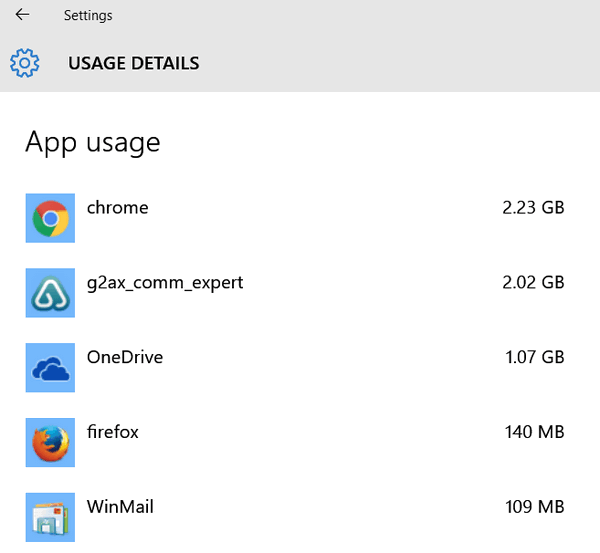 The data usage is upgraded continually so you'll always know where you stand and what programs and apps are using up the most data.
If you want to take even more control, turn on Metered Connections.
Click on the Start button –>Settings–>Network & Internet–>Wi-Fi.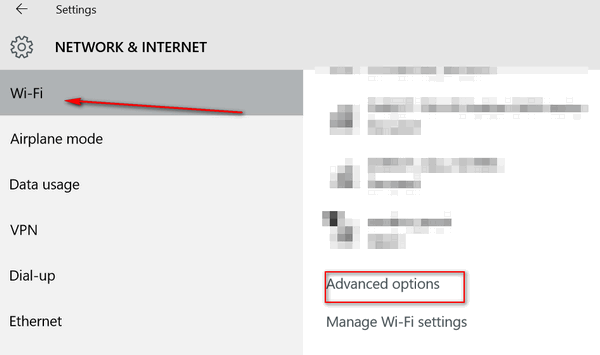 Click on "Advanced Options". In the Advanced Options dialog, under "Metered connection" turn the switch to "On" (it's off by default).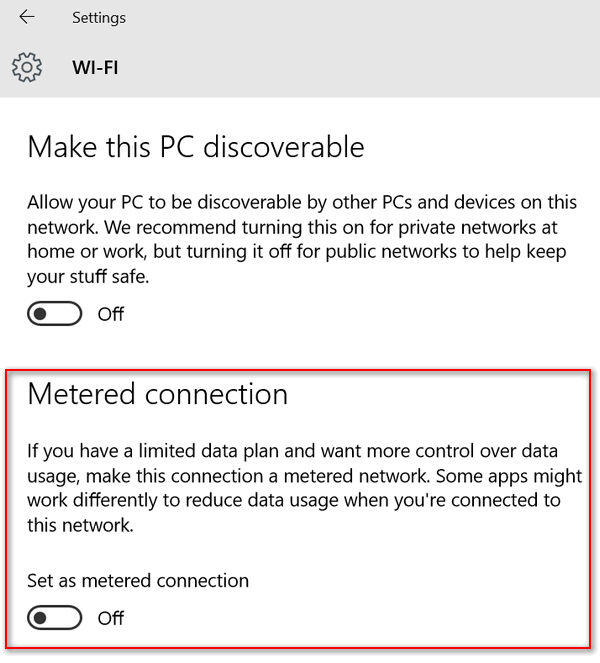 This may affect how often you'll get Windows Updates – but at least you'll be in control of your data usage.
UPDATE FOR WINDOWS 10 VERSION 1607 (Anniversary Edition)
In the Windows 10 Anniversary Update, Metered connection is now located under Start > Settings > Network & Internet > Wi-Fi > your connection name.
Everything else is the same.