Dashlane
Free password manager and more
Windows XP, Vista, Windows 7, Windows 8
Both 32bit and 64bit systems
724KB download
Works with Chrome, Firefox and Internet Explorer browsers
Versions available for Apple and Android as well
Okay folks. We have reminded you over and over and over again not to use the same password for all the sites that require you to login. We've urged you to get a good password manager like LastPass (free) or Roboform. However, when we help people with their computers, we find that many of them do not have a password manager, and if we need to have them login to a site for us to see what the problem is, we watch them fumble around trying to login.
Anyone who still uses the same password for every log in, or who writes down their passwords on a piece of paper and keeps it near the computer, or who stores passwords on a text file on their computer, are taking a vey big risk. But by far, the biggest risk takers are those using the same password for each login and those using simple weak passwords like sally58, password, hank518, etc. Because using the same password or using weak passwords leaves you vulnerable and open to having your password stolen. And it's not a huge leap of logic to imagine that someone who has stolen your password will attempt that same password on financial sites — like your bank or PayPal. And you can imagine where that will go.
We know that many of you still don't have a password manager. Why? Maybe you don't like Roboform. Maybe you don't like LastPass. To each their own. So today we are featuring one of the new password managers that works pretty much like Roboform and LastPass, and which provides a very nicely functional free version — no bundles, no 3rd-party toolbars, nothing like that.
It's called Dashlane. We tested it during its beta (test) stage and we tested it again after it was released. And we were very impressed. It works just like Roboform and LastPass. You visit the site that requires you to login and Dashlane fills in your user name and password automatically and quickly. That's it.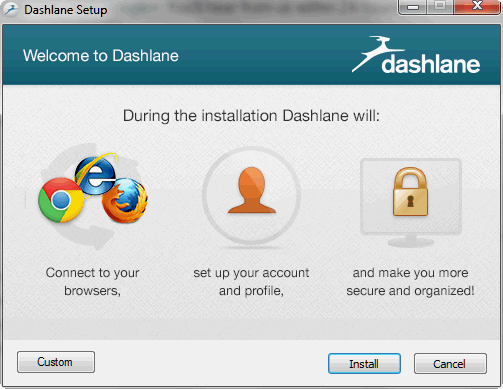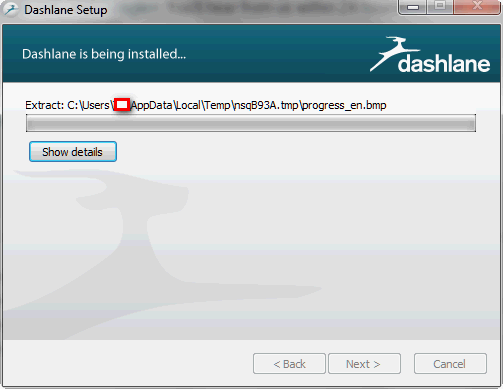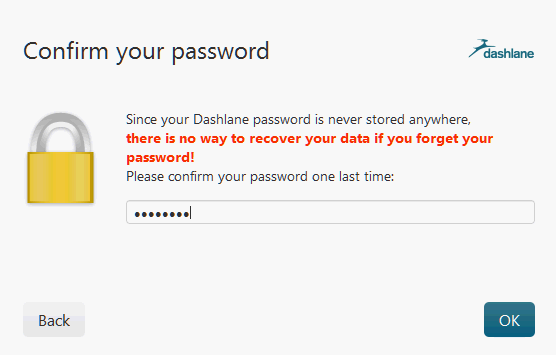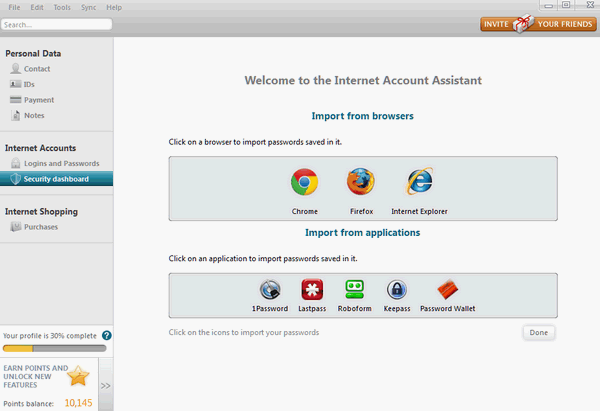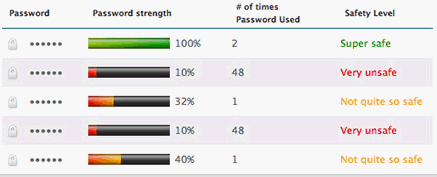 Dashlane has a lot of great features – as many as the other two. So if you don't like Roboform or LastPass for some reason, we highly recommend you give Dashlane a try. You've not nothing to lose and peace of mind to gain. The important thing to us is making it clear to you how important a password manager is to your security.
Here is some information we gleaned for you from the Dashlane web site:
"…Your Dashlane password is the only one you'll ever need
Stop remembering passwords – From now on, all you'll need to remember is your Master Password, which no one — not even Dashlane — has access to. Dashlane securely saves all your logins and passwords in one private place, under your complete control.
Dashlane uses the strongest encryption there is
All the personal data you store in your Dashlane account is encrypted locally on your own devices, using AES-256, which is used by military, financial, and government institutions.
An inhospitable place for hackers
Since each user has his or her own encryption key, and the keys are not available to Dashlane, the encrypted data stored on our servers is of no value to hackers. And the keys are not stored anywhere by Dashlane.
Gauge security of your passwords
Dashlane's Security Dashboard gives you a complete report on how secure you are online, and makes it really easy to upgrade your password security across all your accounts.
Stop using the same password everywhere. Dashlane's password generator creates unique, safe passwords for you — the best way to secure your identity and data online.
Log in to your favorite sites without lifting a finger. Sign in automatically — you won't even have to remember your login information. Access your favorite websites instantly, no matter where you are. If you have multiple accounts on one site, choose which to sign in with…"
So there you go. You need a password manager now more than ever. It's just as important to your online safety as anti-virus and anti-spyware. Those of you without a password manager are taking a chance every time you spend time on the Web. There are no excuses for you not to have a password manager. Dashlane is free, it's pretty easy to figure out, and they have a very nice online forum where you can ask questions and get answers.
So don't put it off another day. If you don't have a password manager, try Dashlane. The free version offers plenty of features – the features you really need are all in the free version..
You can get more information and / or download Dashlane from the Dashlane web site.