Open the Windows command line directory of any folder in Windows by holding down the Shift key, right-clicking on a folder, and choosing the "Open command window here" option from the right-click menu which appears. This tip works in Windows XP, Vista, Windows 7 and Windows 8.
Using this tip you can quickly open any folder in the Windows command line without having to use the Windows command line commands like CD C:\Windows\System32 to navigate to that directory.
In the screenshots below is an example of opening a command line directly in C:\Windows\System32 rather than opening a command prompt and then issuing a command to change directory (CD) to CD C:\Windows\System32.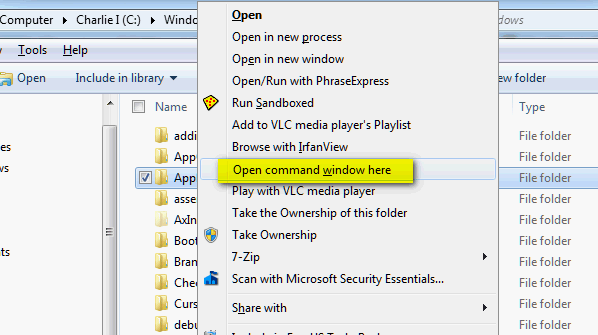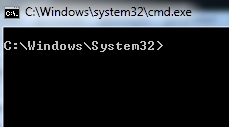 Just remember in order to get the "Open command window here" option for any folder, you must hold down the Shift key when right-clicking the directory.
Another tip: Holding down the Shift key while right-clicking a folder or a file – gives you additional right-click options. Try it and see!