Print to PDF: Windows 10
Did you know you don't need to go searching the Web for software or Web sites to create PDF documents? You have everything you need already. Check it out.
Click the Start button —-> Settings —-> Devices —-> Printers & scanners.
See?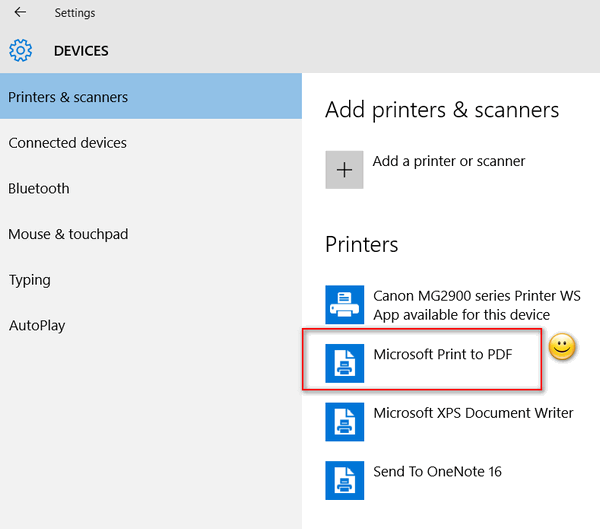 Do you have a Word Document you want to convert to PDF? No problem. Open your Word document and click on Print. In the Print dialog, select Microsoft Print to PDF and and click "Print". MS Word will ask you to name your PDF file and choose where you want to save it – and that's all there is to it.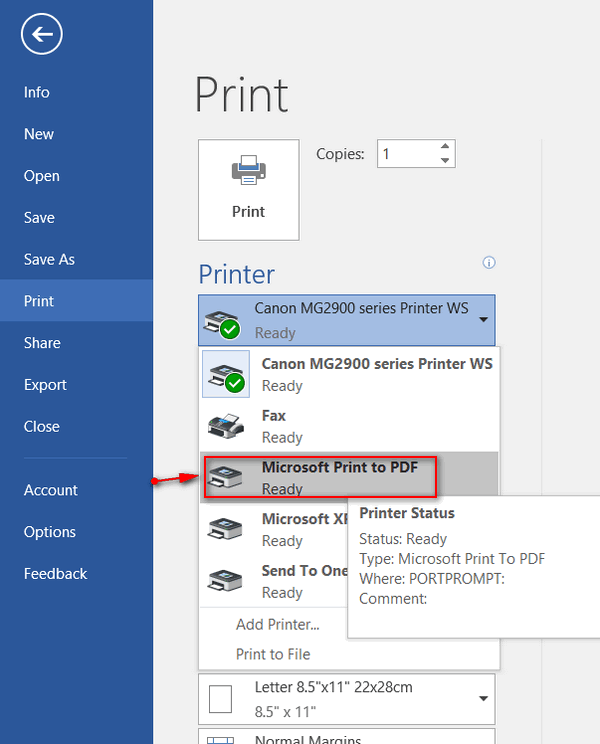 You can do this with almost any program on Windows 10:
WordPad? No problem.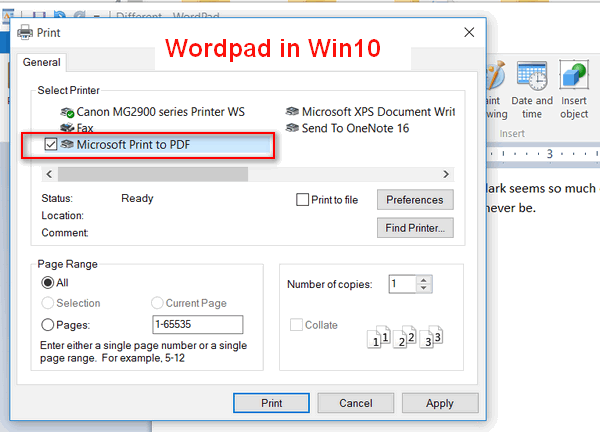 Notepad? No problem.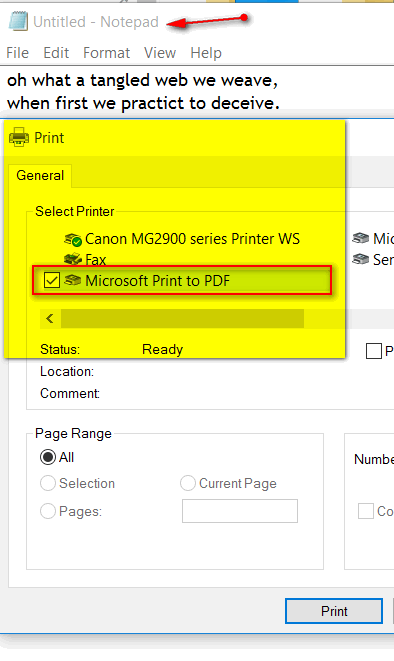 You can print your JPG, PNG, GIF, TIF images as PDF. Just about anything you can open and print on Windows 10, you can print to PDF. So don't go searching the Web for a file converter, don't waste your time using a file conversion Web site. If you're using Windows 10, you have everything you need.
This is a highly sensitive Word doc I converted to PDF (got to love Faststone's Blur feature…):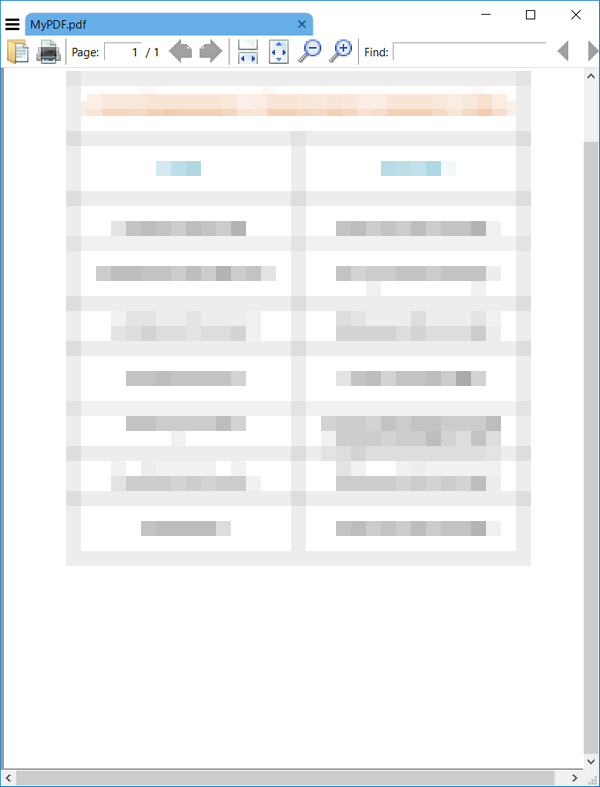 And…
Did you know that you can open PDF files with MS Word? At least you can with MS Word 2016 and you can convert PDF files to Word documents without any additional software or conversion sites.
If I have a PDF file I want to convert to Word Document format, I can open it in MS Word and save is as a Word Document.
Keep in mind, if your PDF contains a lot of images, it may not look exactly like the original — or so says Microsoft: