Quick Windows 10 Power Tip
Go to your Windows 10 desktop ( if you're not there now you can get there quickly by pressing Windows Key + D). Now press the ALT + F4 keys. What do your bloodshot eyes behold? A Windows Shutdown (restart, switch user, log off, etc.) dialog that you've probably never seen before. At least EB and I have never seen it. We stumble on stuff like this while playing around with possible tips.
Anyway, when your on the Windows 10 desktop, press the ALT + F4 keys and you'll see this: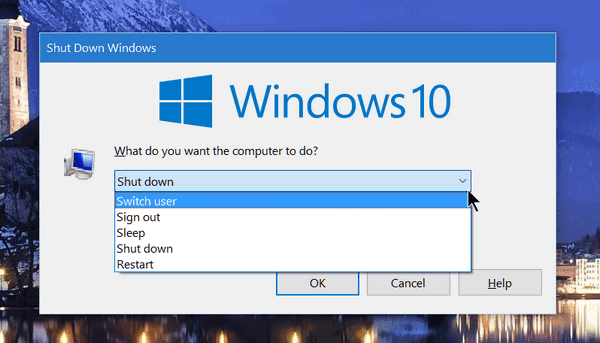 You can shut down, sign out, sleep (not you, your computer), switch user, or restart. All you have to do tap ALT + F4 from the Windows 10 desktop.
Yeah, we know there are several other ways to do all this, but this is old fashioned Windows – you can see by the old-style dialog that Windows XP lives inside of Windows 10!
Now you can look like a power user. Amaze your friends & startle your enemies!