Some of you have folders you access often and often leave open during you Windows session. But every time you reboot, you have to go back an open those folders again. If this sounds like you, do you know that Windows 7 allows you to restore those open folders automatically – every time you reboot?
Yes, there is a setting in Windows that will preserve any folders you have open after a restart or shutdown of your computer or after logging off. If you'd like to enable this setting, just do the following:
1. Click Start, then Control Panel
2. In Control Panel click "Tools" then "Folder options"
3. In the Folder Options dialog, tick the radio button next to "Restore previous folder windows at logon". See the screenshot below: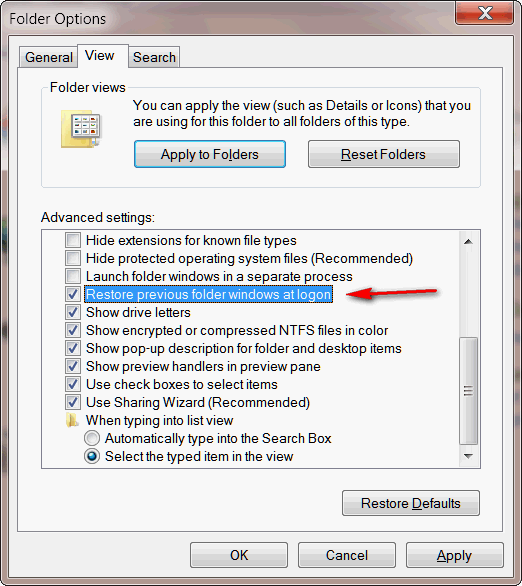 4. Click "Apply" and then "OK" to close the Folder Options dialog. If you have folders open when you shut down Windows, they'll be open when you reboot.