Send our tips and tricks to your friends…or yourself
Almost hidden, at the end of each article on this site, there is a tiny button that can do be things. It's the "Email" button and every single article we write has this button at the bottom of it.
Here we'll show you; look at the screen shot below: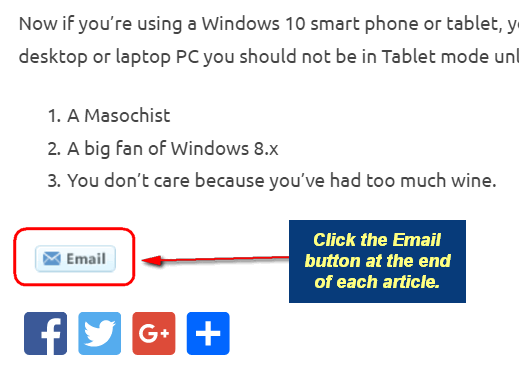 When you click the Email button you'll see this: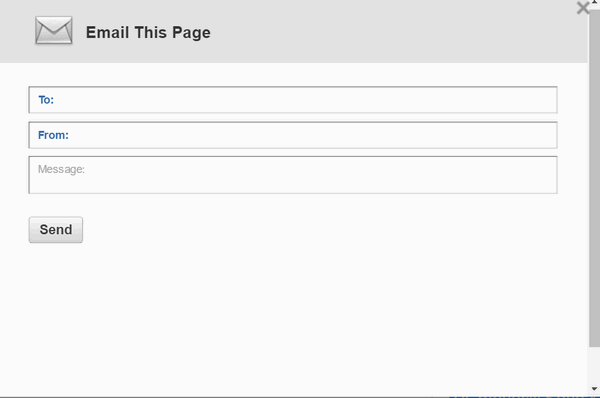 Pretty much self-explanatory, right? Well, not quite. You can send our articles to more than one person at a time – maybe to yourself and several friends. If you want to share our articles with more than one person, just separate their email addresses with commas. And, if you want, you can even add a personal message… See?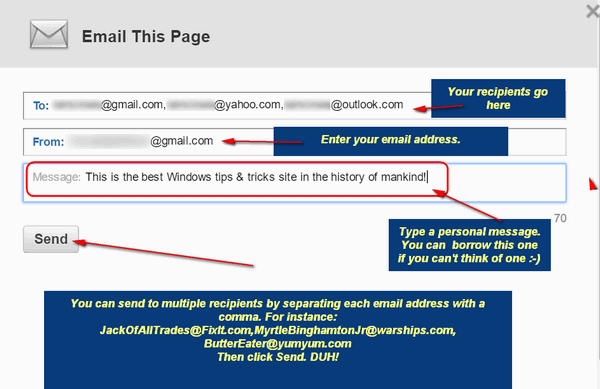 When you send the message you and/or your friends will get brief snippet of the article and a link to read the entire article on the Web. But wait, there's more. Everyone who receives your message will be able to instantly create a PDF file of the article suitable for printing and/or saving.
Below: What your recipients will see: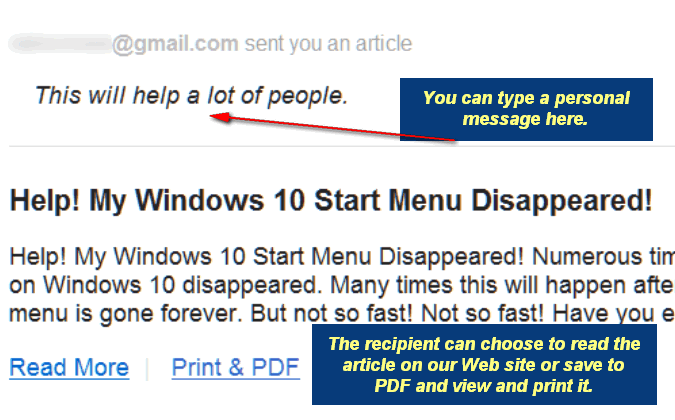 So, the next time you see an article on our site that you think would be helpful to your friends, remember the tiny Email button at the bottom of each article. It's tiny, but it can do big things. We hope you'll try it and use it to share our articles with your family and friends.
Thank you!