Some Settings In Windows 10 You May Have Missed
As Microsoft continues to deprecate Windows Control Panel, we'll continue to see overlaps between the new Settings app and the old Control Panel. While we wish they'd leave the Control Panel alone, our wishes plus one dollar won't even buy a cup o' black coffee in the Microsoft cafeteria.
So, here are some settings you may have missed if you're using Windows 10 Version 1803 (April 2018 update) or Windows 10 Version 1809 (October 2018 Update).
In both versions, 1803 and 1809, you'll find "Sound" in both Control Panel and Settings. In the case of "Sound" Settings wins hands down. It's much easier to use than the old Control Panel sound settings. Take a look. You'll find Sound this way:
Open Settings (right-click on your start button, and click "Settings or use Windows key + i)
In Settings click on System then Sound in the menu on the left. See?
In Windows 10 Microsoft moved Startup from MSCONFIG to Task Manager and in Version 1803 and 1809 you'll find "Startup" in both Task Manager and Settings. We can't believe they'll leave them in both places long. Instead of moving Startup around, Microsoft should make it more useful. Not all programs starting with Windows show up in "Startup".  You're far better off using the startup manager in Reg Organizer (not free) or HiBit Uninstaller (free). AutoRuns is a great startup manager, but only if you're an intermediate to advanced user.
Anyway, if you want to check out the Startup manager in the Settings app do this:
Open Settings
Click on Apps then click on Startup in the menu on the left.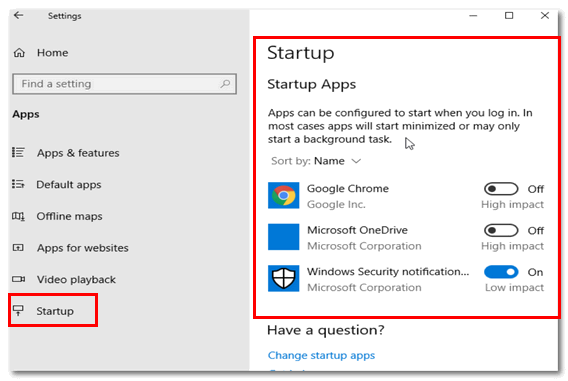 Windows 10 version 1809 brings new features to Windows Storage Sense. We covered Storage Sense in earlier versions of Windows 10 here.
In Version 1809 Storage Sense has matured and gives you more options and more ways to clean up clutter on your computer. Is it as good as some 3rd-party clean up tools? That's up to you. We just wanted to make sure you know that Storage Sense is much improved in Windows 10 Version 1809 (October 2018 Update) giving you much more control over what is cleaned up.
If you're interested in seeing what's included in Windows 10 Version 1809's Storage Sense here you go.
Open Settings
Click on System then click on Storage in the menu on the left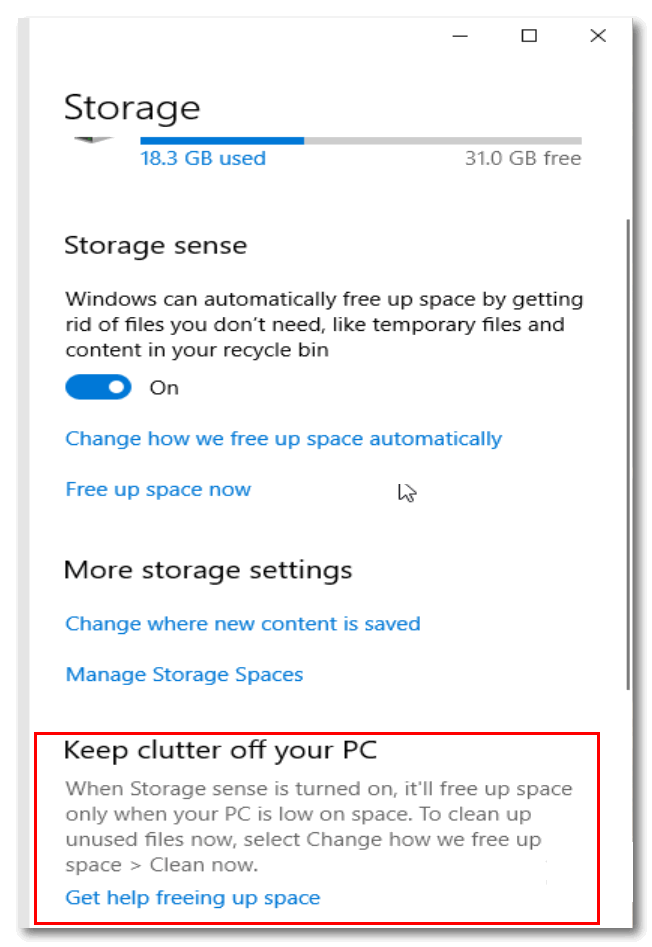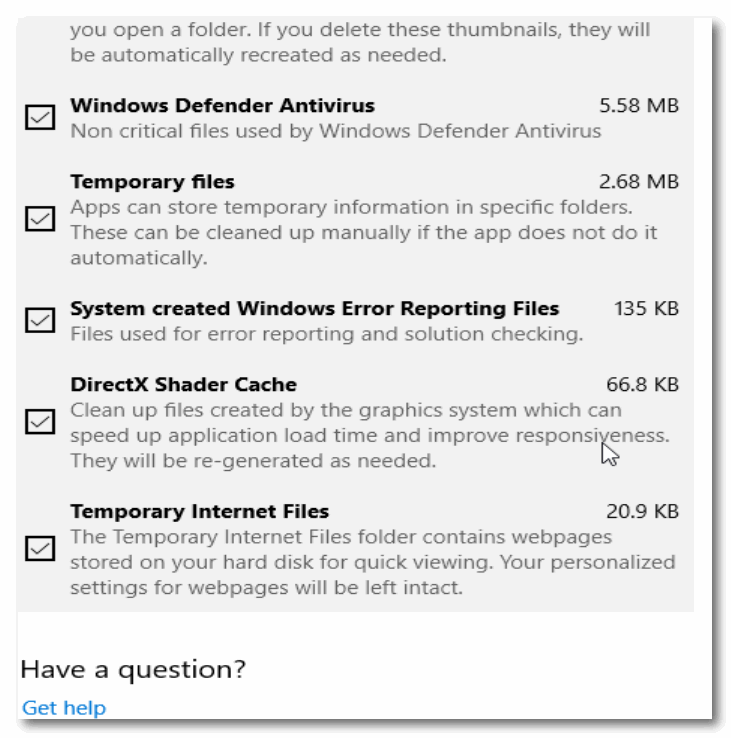 The best way to learn how to do things is to get doing them. We hope we've gotten you off to a good start!