Take Control Of Google & Get Help Too
This is for those using Windows, Android, Chrome and Apple operating systems.
Google has a help center that is really helpful. Did you know when you search using Google, when you're signed in to your Google, your searches are saved online. Indeed they are, and clearing your browser's history won't clear the stuff on online, but you can clear it and also prevent it, but you have to know where to go and what to do. That's where Google's Help Center comes in.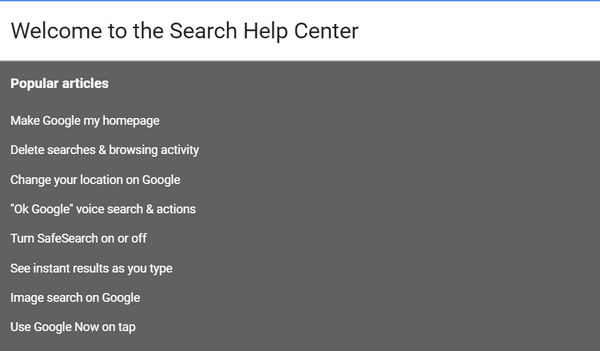 Look above. If you click on "Delete searches & browsing activity, you'll see this:
" Delete searches & browsing activity
Your searches and browsing activity are saved in your Web & App Activity when it's turned on and you're signed in to your Google Account. You're in control of what's saved, and you can delete it or turn the setting off whenever you like.
Delete your searches & browsing activity
You can delete your past searches or other activity from your Web & App Activity page. Learn more about what's saved in your Web & App Activity.
Computer
Android
iPhone & iPad…"


Above you can troubleshoot and request removals…
"Remove information from Google
You can ask Google to remove your sensitive personal information, like your bank account number, or an image of your handwritten signature, or a nude or sexually explicit image or video of you that's been shared without your consent, from Google search results.
What Google will remove
See our Removals Policies to learn what information Google will remove…"
You can change your settings, filter search results and do all kinds of things your probably didn't know you could do.

And there are videos to help you too…
All this is on one arcane page that most people have never seen or heard of…but now you have.
Go check this page out right now and take control…at least a little bit.