Take Control of your Send-to Menu
The Send-to Menu is what you see when you right-click a file or folder and choose "Send to:"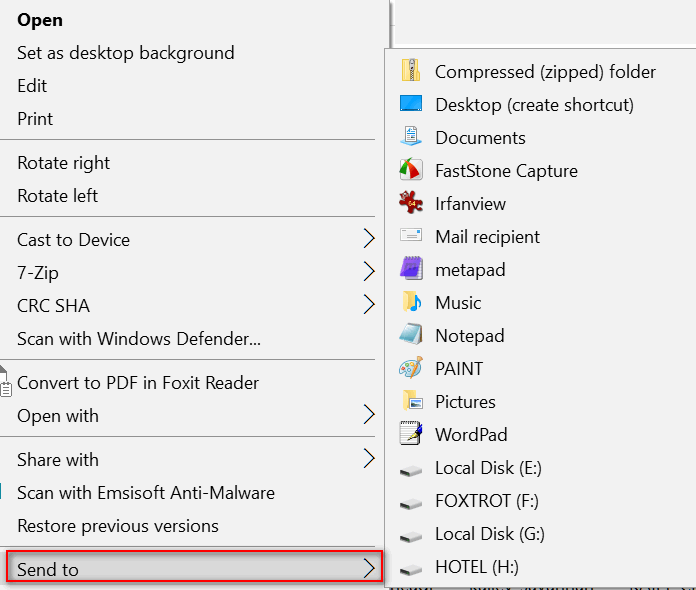 You can take control of your  send to menu, and it's really easy to do.
We're going to show you how to add or remove things from your Send-to menu.
Press the Windows Key + E to open File Explorer. At the top in the address bar paste the following:
shell:sendto
And press Enter. You will see that File Explorer opens C: \Users\Your User Name\AppData\Roaming\Microsoft\Windows\SendTo .
Look at the screenshot below and you'll see a list of things that you'll see when you right-click something and choose "Send to". You can add something to this list or remove something from this list.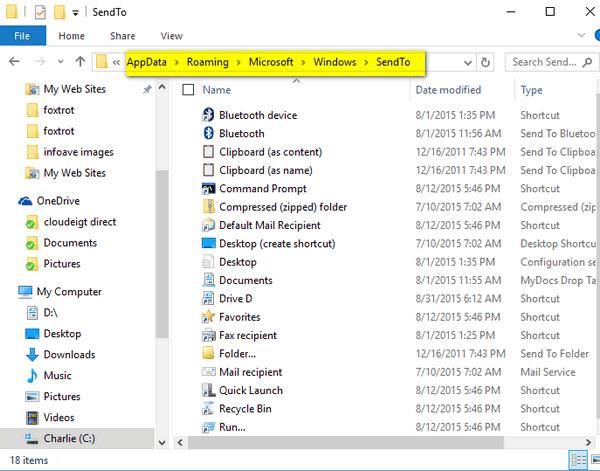 I don't need Fax recipient on my Sendto list so I just right-click on it and delete it (these are all shortcuts so you're not actually removing any programs or important files).
I like to use a program called MetaPad to open text files and other files – but it's not on this list. So, I dragged a shortcut to MetaPad on my desktop and copied it to Sendto folder. And now when I choose Send to, I have the option to send it to MetaPad. Also, since I deleted "Fax recipient", from the Send to folder above, it no longer appears as a choice when I choose "Send to". See the screenshot below.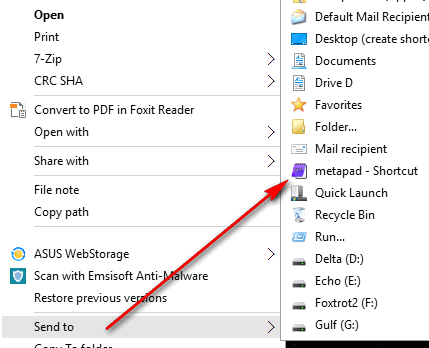 You can drag any shortcut into the Sendto folder. You could just drag any shortcut into this folder, or create a new shortcut.
Or if all that seems like a trifle too much aggravation, you can download a freeware program called "Sendto Toys" which makes it a snap to add to, remove from and modify your Sendto menu. You can read more about Sendto Toys here.
---

Get two Cloudeight Direct Computer Care Repair Keys for just $79

For a limited time, you can get 2 Cloudeight Direct Computer Care repair keys for $79. Buy one for yourself and give the other to your student – or a friend – or yourself! No matter how you slice it, you save $56.

Our computer repair keys never expire, they are good until you use them. Buy now and save. Our repair keys normally sell for $65 each – but during this sale you can get 2 repair keys for just $79!
Visit this page for more information and take advantage of this super-savings offer.