Turn Off the Lock Screen in Windows 10
This is a Lock Screen: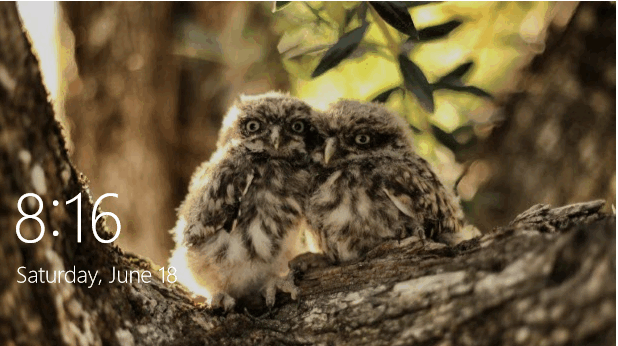 And in order to sign in to Windows you have to click or swipe the lock screen. And while a lock screen makes a lot of sense on tablets and smartphones, a lock screen doesn't make much sense on desktop and laptop PCs, unless, of course, you like pretty pictures. And that's fine. you can just leave your lock screen be and swipe or click each time you start your computer.
But if you don't want a lock screen showing each time you start your computer, then we're going to make it easy to turn off the lock screen – and turn it back on again, should you ever want to. (Note: By default the lock screen is enabled.)
Download this zip file (it's ours so we know it's safe)
Save it to your desktop
Unzip the file
To disable your lock screen click on disable_lock_screen.reg
Ignore the warnings and click yes to each to allow the reg file to write to the registry.
If you're using Emsisoft, you may get a warning. If you do, click "Allow once".
Now you can test to make sure your lock screen is disabled by pressing Windows Key + L . You should see only your sign in screen – not the lock screen.
If you think you might want to enable the lock screen some time in the future, save the zip file. Unzip it, and click on "enable_lock_screen" and follow the instructions above.
If you want to save this article click the Email button right beneath it and email it to yourself. When you receive the email you'll be able to Print PDF. You'll also always have a link to this article.