Dark Theme in Windows 10 Anniversary Edition
Windows 10 (Anniversary Update installed)
When you're on the computer as much as we are, sometimes we find it easier on the eyes to switch to the Windows 10 "dark theme". If you don't have the Windows 10 anniversary edition installed, it requires a registry hack to use the dark theme, but it Windows 10 with the anniversary update, it's just a matter of choosing it.
If you've updated your Windows 10 computer to the Anniversary Edition, here's how you enable the so-called "dark theme".
Click on the Start button
Choose Settings –> Personalization –> Colors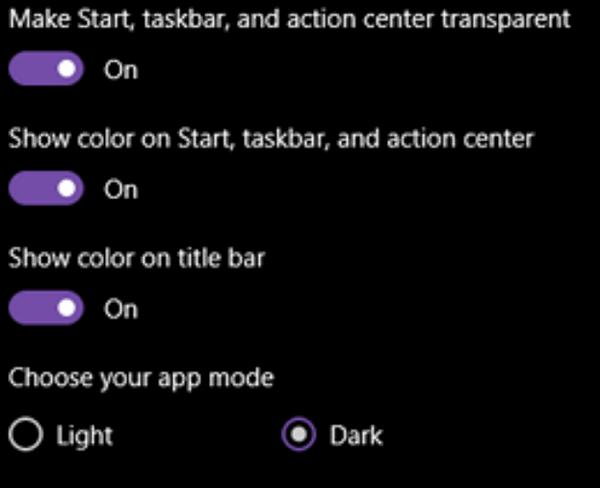 Under "Choose your app mode", tick the circle next to Dark and close Settings.
The Windows 10 "dark theme" will be enabled and you'll enjoy the nighttime look of Windows 10. Or you won't enjoy it. But if you don't enjoy it, just go back into the light:
Settings–>Personalization–>Colors and tick the circle next to "Light" under "app mode". It's easy to switch back & forth.