Windows 10: The Case of the Gruesome Colors
We have worked on many Windows 10 computers with our Cloudeight Direct Computer Care service. And, let me tell you, we've seen some really gruesome colors. But we are not picking on anyone, it's not their fault. Windows automatically chooses a color from your background to be your accent color. So if you have a lot of browns and yellows in your desktop background picture, you're going to end up with a taskbar and start menu that looks sort of like this:
If some of you actually like that color, sorry. It reminds me of being a  young father and changing diapers. Sorry, that's gross — but true.
If you don't like Windows choosing your accent colors for you, take your color palette into your own hands.
Click Start
Click Settings
Click Personalization
Click Colors
Turn all 3 switches off.
When you turn the first switch off, you'll see a color palette.
 Choose a color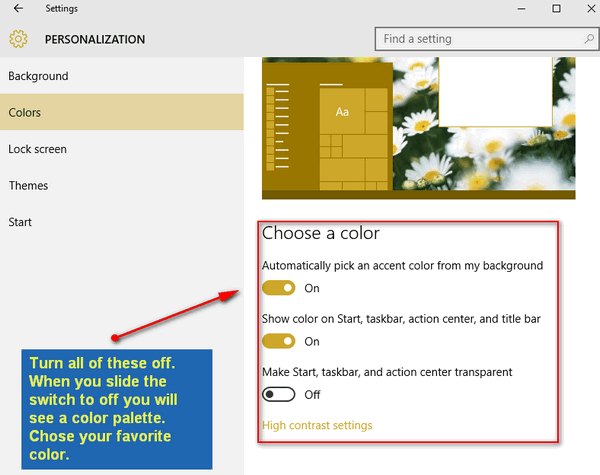 Above: Turn all the sliders off – including the 3rd one (transparency). When you turn the first slider off, you'll see the color palette – as below: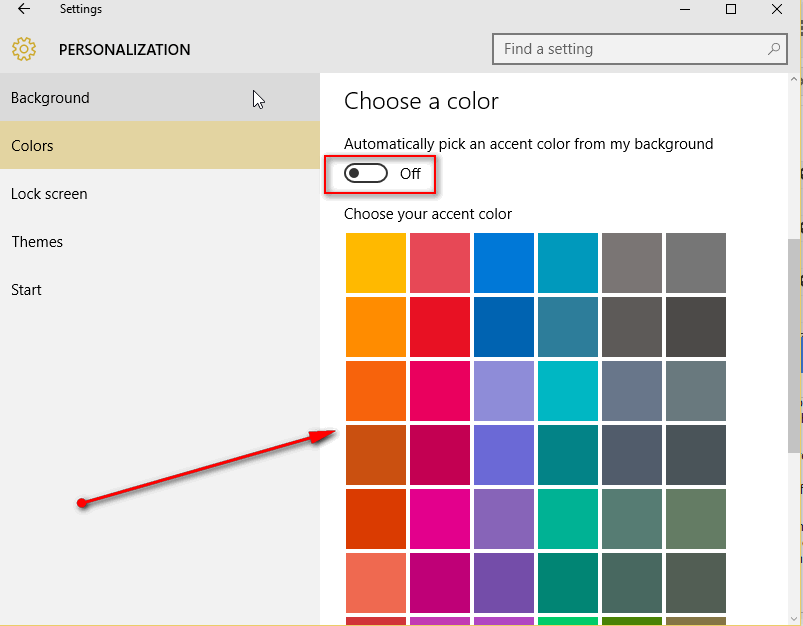 You have solved the mysterious case of Windows 10's gruesome colors.