A Cure for the Bluescreen Blues?
How many of you know that Microsoft has a page to help you troubleshoot BSODs (Blue Screens of Death)?
If you are getting Bluescreens, you'll want to give Microsoft's Bluescreen troubleshooting page a try.
If you're getting errors like these: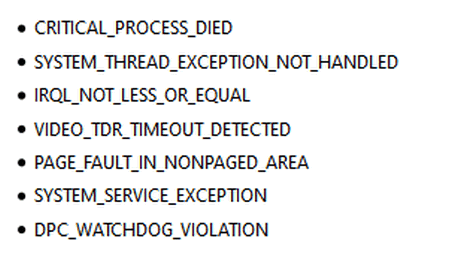 Then visit the Windows 10 Bluescreen Troubleshooting page and answer the following question:
And the interactive Windows Bluescreen troubleshooter might be able to help you identify the problem and correct it. 
If you've got the bluescreen blues, try the Windows 10 Bluescreen Troubleshooter.