A Word About Emsisoft and VLC Player
As most of you know by now we recommend and endorse Emsisoft because we believe it provides not only the best protection against viruses, Trojans, and worms, but also against the things you're much more likely to encounter – malware, PUPs, and hijackers.
We recently published an article about the end of Windows Media Center (which you can see here). In that article we mentioned VLC Player as a viable alternative to Windows Media Player. And we received some responses which indicated Emsisoft was preventing the download of VLC Player. One person said he couldn't download the 64-bit version of VLC Player because Emsisoft was preventing it.
OK, this is a good time to update every one who uses Emsisoft.  First of all VLC does not have a 64-bit version – there's one download button and when you click it the download starts automatically. On the download page there are two or three ads which are being served by 3rd-party hosts which Emsisoft, deems malicious. It does not block the download of VLC Player, it merely blocks the ad networks it considers malicious.  We want to make it clear that even good sites, like VLC, may sign-up with somewhat less than credible ad networks to serve ads on their site and for which they get paid. There are hundreds of ad networks and it's nearly impossible to tell the good from the bad.  At Cloudeight we used Google Adsense network – and believe us – we don't agree with everything they advertise. We have from time to time tried other ad networks because we thought perhaps they would pay better than Google's ad network.
Anyway, this is a good opportunity to show you that you may receive warning from Emsisoft when you're downloading software that are not warnings about the software but are warnings about the ad networks serving ads on page from which you're downloading a program.
When you visit VLC Player's home page, you'll see a download button. When you click the download button, your download of VLC Player begins automatically, after about a 10-second delay. In the process, you're transferred to a download page upon which advertisements are displayed.
When we clicked the download button today (May 6, 2015) the download started and we were transferred to the download page – there were two ads being displayed. Emsisoft flashed these two popups on that page: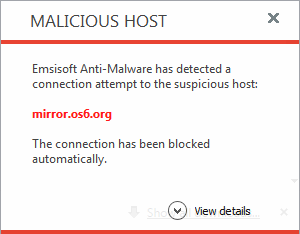 These notices did not affect the download of VLC Player, nor do they warn you that VLC Player is not safe. They appear to be warning of ad networks  or something else appearing on the download page. The download of VLC Player completed successfully as you can see from the screen shot we took from Google Chrome.

And VLC Player installed perfectly on our Emsisoft-protected computers: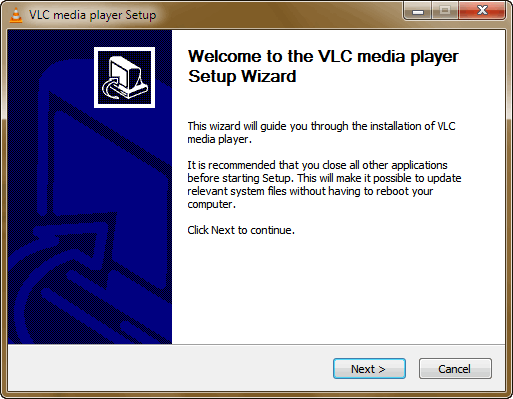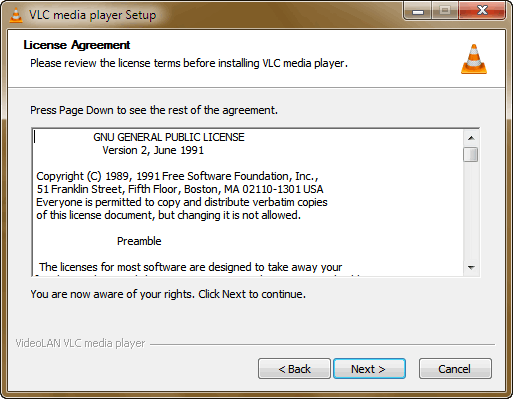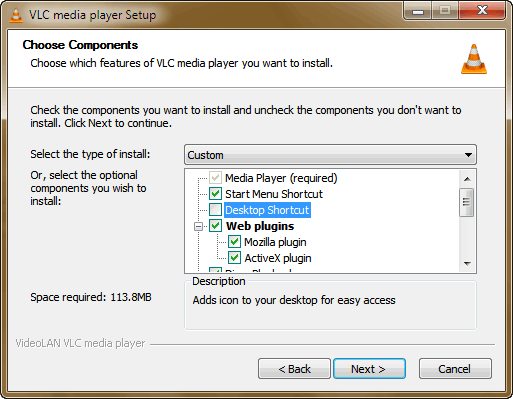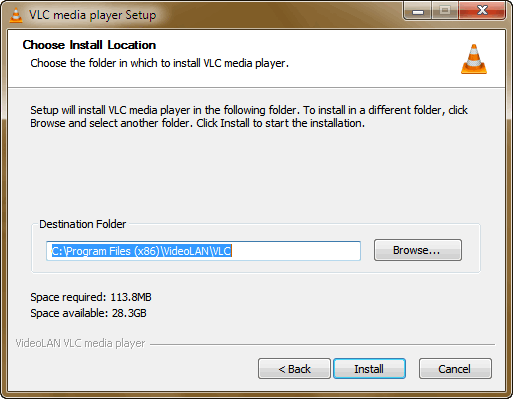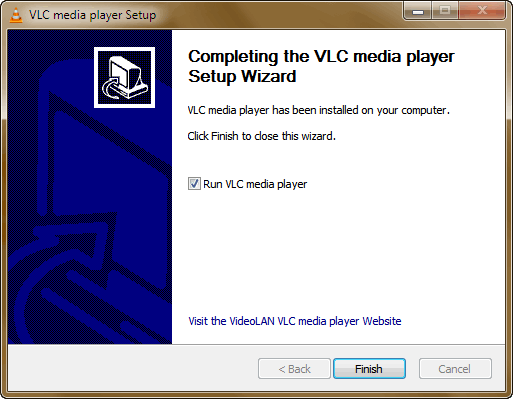 And for the person saying they got a warning when they tried to download the 64-bit version but there is no 64-bit version available from the main page (there are several versions available from another page – including a 64-bit version).  However, the version available by clicking the download button  on the main page is a 32-bit version that runs on both 32-bit and 64-bit versions. Since we're trying to keep this simple, and since the 32-bit version works on all versions of Windows, we don't see any sense in being geeky or confusing.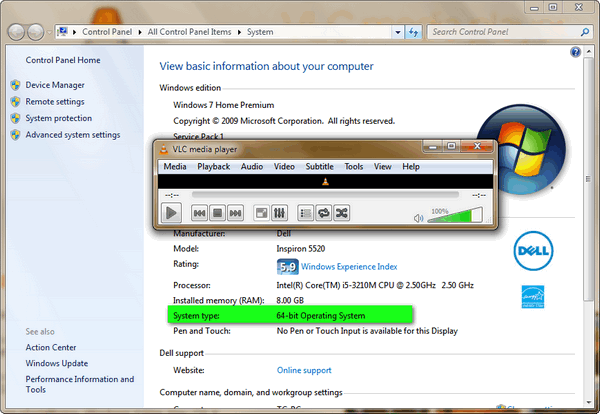 I hope this helps a bit in understanding that no all warnings that Emsisoft issues are necessarily for the program you're downloading. This is a perfect example where the download page contains questionable ads or ad networks and Emsisoft had blocked them for your safety.
VLC Player is an excellent media player, and it's free from malware, PUPs, viruses, Trojans, worms and hijackers.