Over the years we've recommended several free font sites, but it's been a while since we found one worthy of mention. So on a Saturday not too long ago, we took some time to search the web looking for a good font site to feature in our newsletter. We went through no less than 15 free (and not-so-free) font sites, looking for a good one. We found one out one thing for sure, there are a lot of fonts sites, and most of are not worthy of a place here in our Freeware/Site of the Week section.
We found sites that looked good, but they made it like a game of whack-a-mole trying to download the fonts they offered. We found sites that said the fonts were free, but when you clicked to download the font, you were transported to another site to pay for them. We found sites buried in so many flashing and blinking ads, they hurt my eyes. And the worst are the ones that package fonts in exe installers that are loaded with hijackers and/or malware.
When we feature a free font site, we try hard to make sure that the all or most of the fonts are free and easy to download. We also look for a site that has a wide variety of styles and thousands of fonts. And last, but not least, it has to be easy to navigate.
Today, we're happy to introduce you to Abstract Fonts, a site with an odd name, but one with thousands of free fonts. And they make it easy to browse through the thousands of fonts they offer. When you first visit the site, you'll browse the most popular fonts. But just click on Categories, and you'll find dozens of font categories (such as script, sans, serif, holidays, etc.)
We'll show ya!
When you first visit Abstract Fonts, the first page you'll see is a page with a listing of the most popular fonts. Notice the blue download buttons next to each font. Just click the download button to download the font shown. All fonts (at least the ones we downloaded) come in zip format. Just unzip and click on the font to install.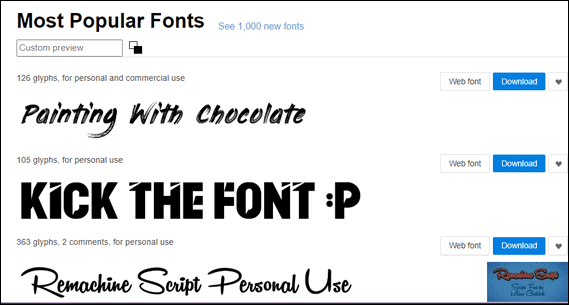 If you're looking to see more fonts, click on "Categories", "New & Popular" and/or "A-Z" at the top. There are almost 14,000 fonts to browse through.

And yes, we did download several fonts and texted the download process and the font. And we're happy to report, all is well.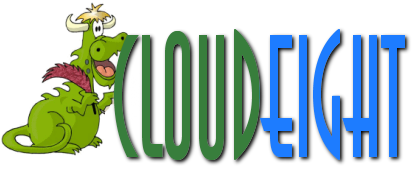 We love fonts. They're fun to play around with and useful too. If you like fonts as much as we do, and you're looking for a safe site where you can download free fonts, we hope you'll give Abstract Fonts a try. We think you'll like it.