Bigger!
After working with many great people over the years, even old coots like us pick up on things. And one thing we've picked up on is that people often ask how to make things bigger – like the text in an email, or text on a web page, or desktop icons.
Of course, as always in the world of Windows there are several ways to do things, and making things bigger is one of them. Today we're going to show you how to make things bigger the easiest and quickest way. 
Did you know your CTRL key and mouse wheel are buddies? They are, and those two can can make things bigger instantly. Here are some examples.
First example:  A Word document opened in WordPad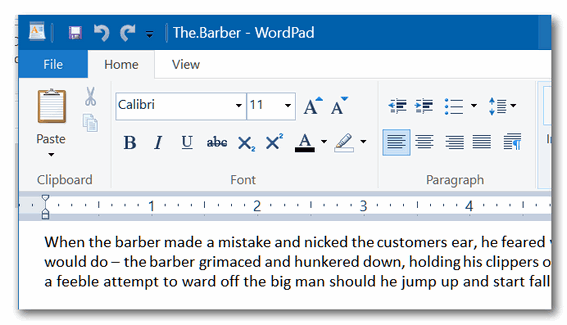 You can see the text above is not too small, but for this example, pretend it's too small to see.  We simply hold down the CTRL key and move the mouse wheel away from us (toward the computer screen) and voila!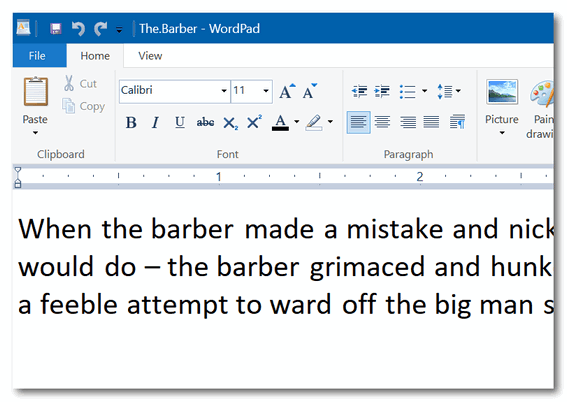 This works with most word processors and email programs, so try it!
Second example: A web page.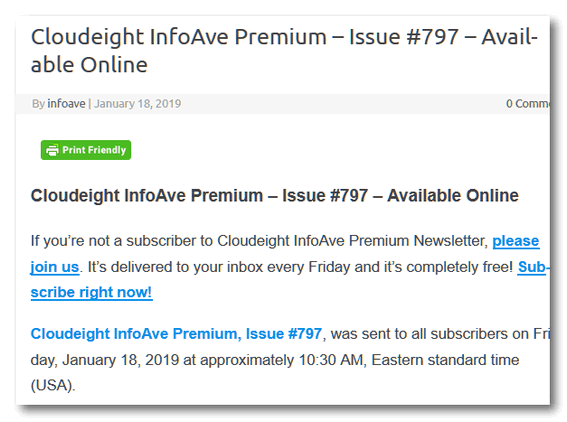 Hold down the CTRL key and move the mouse wheel toward the computer screen and …
And now… desktop icons. Want to make them bigger?
Use the CTRL key and your mouse wheel to make them HUGE: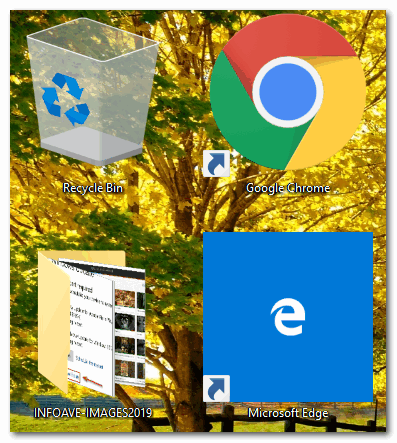 That's a bit large right? But you get the idea. As you move the mouse wheel away from you, things get bigger incrementally, so when they're as big as you want them,  just stop. 
And conversely, you can make things smaller by holding down the CTRL key and moving the mouse wheel toward you (away from the screen).
So now you know how to make things bigger whenever you need to and then make them smaller again too.
I guess you could say that now — you're in CTRL!