Bonus Questions & Answers – 80221
Sometimes the best tips and tricks are hidden inside the questions and answers we publish. And rarely do we post questions and answers on this website. Today, we're featuring some of the questions and answers from past issues of our InfoAve Weekly newsletters. If you like this idea, we'll continue it, if not, well – we'll see 🙂
These answers were selected at random from past InfoAve Weekly newsletters, and, as far as we know, have never been published on this site or in our InfoAve Daily newsletter.  
Let us know if you like this idea… or not!
---
Jerry's spell checking stopped working in Chrome
I know that Google Chrome has a built-in spell checker and it was working great, but a few days ago it stopped working. I tried to turn it back on in Chrome settings but it still doesn't work. Do you know a way to fix it? I'm thankful for you 2! Please keep up the good work. Jerry.
Our answer
Hi Jerry. Thanks so much for your nice comments.  Since turning on Spell Checker in settings didn't work for you, perhaps you have something installed on your computer on an extension in Chrome that is superseding the built-in spell checker in Chrome. Or it may be that your Chrome browser is corrupted and needs to be repaired.
Try repairing Chrome and see if that fixes your problem. Just follow the simple instructions on this page.
Let me know if that works for you or if you need more help.
———–
Jerry wrote back: "Thank you so much. I followed your instructions and repaired Chrome and my spell checker is working again! I really appreciate your help. Jerry"
---
Susan has a black box that covers each letter as she types
All of a sudden I am getting a small black box covering each letter as I type – especially when typing passwords when online. This all started when I followed your instructions to change my cursor size and color. I thought I followed your instructions, but maybe I missed a step. Can you help me?
Our answer
Hi Susan. You diagnosed your problem. Good job. Changing your cursor size (width) and color affects all pointers and cursors on your Windows user account. If it bothers you when you sign in then you'll need to go back to Settings > Ease of Access > Text cursor and change the mouse pointer so it's narrower. you can change your text cursor's size and thickness. If you have trouble seeing your text cursor, you can enable the text cursor indicator that will make your text cursor easier to find. You turn on the text cursor indicator by turning on the switch under "Turn on text cursor indicator."  Once you've done that you can choose a text cursor indicator color.
I'm just guessing, but it seems to me that you may have set your cursor to its thickest width and that can cause the problem you describe as a wide cursor can cover more than one letter or space at a time.
Try making the text cursor thinner. I hope this helps you, Susan.
——-
Susan wrote back: "Wow! Thanks! You hit the nail on the head. All fixed now. Thanks so much. Susan"
---
Joan has Windows 10 Home and wants Windows 10 Pro
I have Windows 10 Home Edition and want Windows 10 Pro installed on my PC. Do you install Windows 10 Pro? My computer techs tried twice to install Windows 10 Pro and it did not install. Thank you.
Our answer
Hi Joan. If you're using Windows 10 Home you can't install Windows 10 Pro unless you purchase a Windows 10 Pro license. You can't use a Windows 10 Home license to install Windows 10 Pro.
A Windows 10 Pro license costs around $100. Beware of fake or RTM licenses or enterprise licenses selling for $20-$30.
Here's a legal copy of Windows 10 Pro Upgrade for $99.99 at BestBuy

See this Microsoft page explaining upgrading from Windows 10 Home to Windows 10 Pro.
---
Phyllis wants to unzip files in Windows 10
I would like to know if there is a free file like WinZip to unzip files. I downloaded screen savers from some of the sites you recommended but am unable to open them up. I went to the Microsoft Store but there is a charge for WinZip & WinZip Universal that I found. Since I'm not savvy with any of this, I didn't know what to try. Thanks for any info you can give me. Sincerely, Phyllis.
Our answer
Hi Phyllis. Windows has had a built-in unzip tool since Windows XP. You don't need WinZip (which now borders on malware) or any other program to unzip zip files
Right-click on any zip file you and choose "Extract all"

Then click the "Extract" button.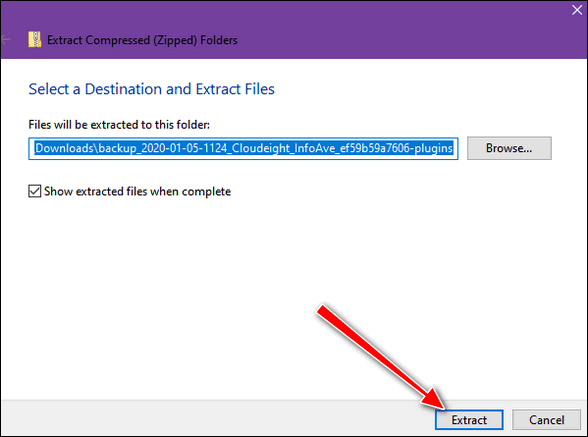 The files will be extracted to the same location as the zip file.
---
Jim has only two entries on his Windows 10 "Send to" menu
When I right-click a folder or file on my computer, my "send to" link only has the choice of Bluetooth. How do I get more on it?
Our answer
Hi Jim. This problem is usually caused by having two Bluetooth entries in the "Send to" folder. One of them is correct, the other is not. To fix your "Send to" menu problem, you have to delete the one that is not correct.
Open File Explorer and click on "View" at the top. Then click on the arrow under Options (on the far right) and choose "Change folder and search options". In Folder Options' dialog, click on the "View" tab at the top and make sure "View hidden files, folders, and drives" is selected. If not, select it and click Apply/OK.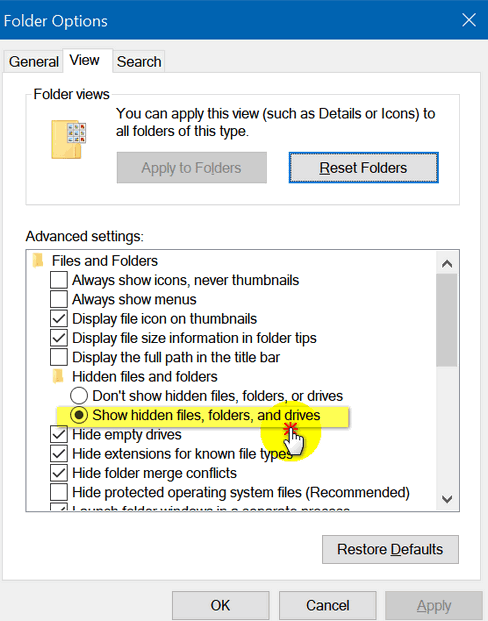 Next, navigate to C:\Users\<your user name>\AppData\Roaming\Microsoft\Windows\SendTo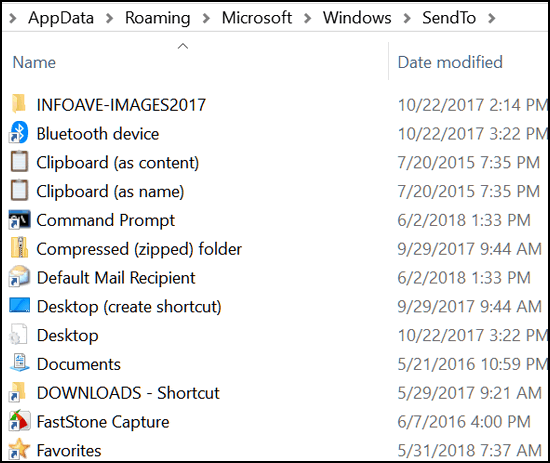 Above… you can see I only have one Bluetooth entry: "Bluetooth device". But if you have two (one may be called just Bluetooth) it can stop the other entries from showing in the "Send to" list. So, I am just guessing you have two entries with "Bluetooth" in their names. If you do, delete the second one. Restart your computer and your right-click menu should have a lot more items.
Please let me know if this works for you.
—–
Jim wrote back: "Hi TC. It worked! You are awesome. Keep up the good work. Jim"
---
Ron wants to know if a program called Hacker Alert is any good.
Hi guys. Have you ever heard of Hacker Alert? Any opinions on it? This email is from our internet provider. We already have Emsisoft.  Thanks, Ron

Our answer
Hi Ron. Don't waste your money. This is just a way for your ISP to get more money from you by selling you something you don't need. If this kind of thing worked, Yahoo, Experian, and some of the biggest companies and government agencies would not be getting hacked.
I remember the banks were talked into getting customers to sign up for Rapport which was supposed to keep them from getting hacked. Heck, the banks were even giving that away free as an additional "service", kind of like free checking. All it did was cause problems with computers. Darcy and I removed Rapport from dozens of computers- it was not easy to get rid of it either. It sounds like your ISP is trying to make this sound like a great deal – an additional "service' you can get for only $47.88 a year. My advice: Take that money and buy a nice dinner.
The chance of an individual getting hacked is one in tens of millions. People get tricked into giving criminals passwords and personal information – or they use easy-to-guess passwords like "password", "1234567", "ABCdef", etc. (and we're not kidding). Individuals don't get hacked.
Save your money, Ron.
———
Ron wrote back: "Hi, TC. Thank you for the quick and very helpful reply. I was suspicious of what my provider is offering but wanted the opinion of someone in the know. I am glad I checked with you. You guys are great! Thanks, again. Ron.
---
Marsha said Bing has hijacked her browser
Thank you, guys, for all the wonderful tips for us oldsters and how to keep things up and running. I do have a question and if anyone has a solution, you most certainly will. Bing has hijacked my browser whenever I open a new tab. I have tried various solutions found in searches including using the Regedit feature. Nothing works! Please help me defeat the Microsoft Overlord! Thank you, Marsha
Our answer
Hi Marsha. My guess is that you installed something that also installed the BING browser extension. Since you're using Chrome, I'll save you some time…
Follow the instructions on this page to reset Chrome – and that will get rid of the Bing hijacker.
—–
Marsha wrote back: "Thank you, thank you, thank you! Your suggestion fixed the hijacked browser. You have defeated the Microsoft Overlord. I bow down to your knowledge. Marsha."
---
Roberta gets a list of irrelevant "trending" Google searches in Chrome
Hi! When I do a search from the search bar on Google Chrome, I get a list of what are called trending searches in a drop-down. This just started that yesterday. The trending searches in the list are not relevant.
Our answer
Hi Roberta. It sounds like you installed an unwanted extension. So, the best way to fix this is to follow the instructions below:
Reset Chrome and clear its history by following the instructions on the following page:
After you reset Chrome, close it and reopen it. You should not see any "trending" because "trending" is not part of Google search on Windows.
——
Roberta wrote back: "Thanks so very much, TC. You two are just awesome GOD BLESS! Roberta."
---
Charles just updated Windows and now File Explorer won't open
I just updated to the October 2020 update. Now, when I open Task Manager it won't stay open. It flashes for a second and then disappears. Help, please.
Our answer
Hi Charles, try this. Power off your computer – shut it completely down. Leave your computer completely powered off for five minutes and then turn it back on.
Now, wait until Windows has completely loaded. After Windows has completely opened, try opening Task Manager. I think you'll find will stay open for you.
Once you shut down/power off and wait a few minutes, memory is cleared and nagging problems like yours are sometimes solved.
Let me know if you need more help.
———–
Charles wrote back: "You were right! I tried your solution and Task Manager is working perfectly. Thank you very much! Charles."
---
---
Cloudeight SeniorPass Summer Special
MORE PASS, LESS CASH!  LAST WEEK (OFFER GOOD THROUGH AUGUST 9, 2021)
Our Cloudeight SeniorPass Summer Special is available to all our friends 55 and older!
For a limited time, we're offering our SeniorPass for $10 off — plus we're including two additional services. During this sale, not only will you get one full year of unlimited computer repair and support and all the other great services included with our SeniorPass (see this page), but we're also including free setup of OE Classic (free version/one email account) and free installation & setup of Emsisoft AntiMalware with a free three-month license. And we're taking $10 off the regular price of our SeniorPass. More Pass – Less Cash!
You get one full year of computer care and repair and all the other benefits of our  Cloudeight SeniorPass, PLUS free setup of OE Classic (free version/one email account), free setup and installation of Emsisoft AntiMalware. And, for a limited time, we're knocking $10 off the price of our SeniorPass.
If you're 55 or older, this is a deal you can't refuse.
Get all the above for just $89 – but only for a limited time!