Changes Coming for Windows 10 Users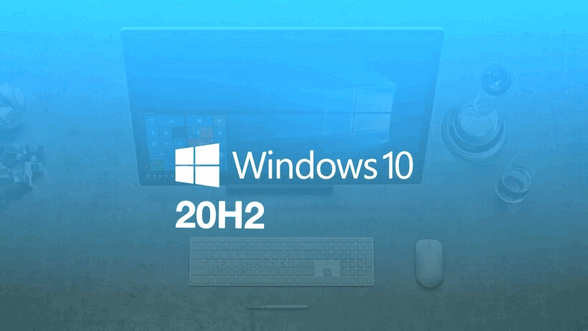 The much-maligned Microsoft scheduled rollout of two Windows 10 feature updates (version updates) a year may finally end in 2021. Not so much to appease disgruntled users, but to make it easier on Microsoft development teams working on Windows 10X as well as Windows 10. Windows 10X is the upcoming version of Windows 10 specifically designed to power foldable PCs and dual-screen laptops.
Wow! Only one new feature update (version) each year?
According to information obtained by Windows Latest, 2021 may be the year when Windows 10 users will only have to worry about "feature" updates – known to all of us as "version" updates – once each year. Microsoft has already started moving in this direction by releasing one major feature update and one minor feature update beginning in 2019
Windows 10 version 1903 (April 2019) was a major feature update, while Windows 10 version 1909 (October 2019) was a minor feature update. This is also true of feature updates in 2020, with version 2004 (May 2020) being the major update for 2020. 
If Microsoft decides to release only one feature (update) update per year beginning in 2021, it's great news for all Windows 10 users. Not only because one feature update a year means less worry and stress for users, but also because with only one feature update a year, Microsoft should have more time to focus on getting the update right the first time, rather than ending up spending the first few months after each feature update patching all the bugs in it.
Alas, Microsoft is not making the one features update per year official yet, but it sure looks like a big break for Windows 10 users is coming next year if Microsoft does change to one feature update a year instead of two.
The second feature (version) update of 2020 will be released in October or November. But it won't be called Windows 10 version 2010. Microsoft is changing how it numbers updates. After years of naming version updates for the year and month – 1903 for example – Microsoft is making a major change.
A new naming scheme coming for Windows 10 versions
Microsoft has announced that the second feature update in 2020 will be called version 20H2 — it will not be called Windows 10 version 2010 or whatever.
In the future, Microsoft will use the H1 and H2 branding in version numbers to indicate that a Windows 10 version update (feature update) was released in the first or second half of the year, respectively.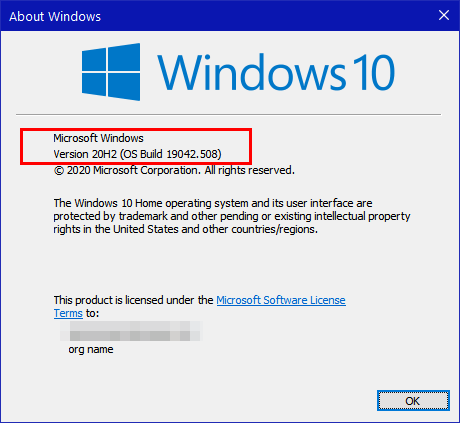 So, if there is only one feature update of Windows 10 in 2021, and it is released on or before June 30, 2021, it will be called version 21H1. If it's released after June 30, 2021, it will be called Windows 10 version 21H2.
Two new features you might see in the next version of Windows 10
A new touch keyboard
A new touch keyboard that features an emoji picker, clipboard tool, and search box.
A new emoji panel and picker
A new emoji panel and picker that allows you to access your clipboard history. Also, the new touch keyboard gives users access to dynamic GIFs as well as recently used emojis. Also, the new emoji picker features a search box where users can search for emoji and GIFs.