Cloudeight Internet
Special Newsletter
January 18, 2016
Dear friends,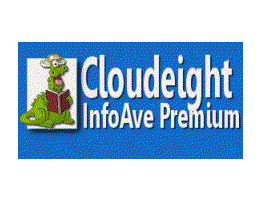 Cloudeight InfoAve Premium is now free!
We have decided to make InfoAve Premium a free newsletter. We will be merging the free newsletter (Cloudeight News / InfoAve Free) with our Cloudeight InfoAve Premium. If you are a member of either of our weekly newsletters, you don't have to do anything; you will continue to receive our weekly mailing.
Many members have suggested we offer Premium with donations only. If you want to donate, you can go to this page. Many of you have given us your generous support and we hope you will continue to support the free InfoAve Premium. Thank you very much!
You can also help us by telling your friends about Cloudeight InfoAve Premium. All you have to do is
visit this page
and click the Email button at the bottom to share InfoAve Premium with as many friends as you like – just separate their email addresses with commas.  Or if you prefer to send a link, send them to:
https://www.thundercloud.net/infoave/new/255-2/
. They can sign up free from that page.
For those of you still paying a yearly subscription payment for InfoAve Premium, you can discontinue this as follows:
* Log in to your PayPal account.
* Click the Profile icon next to "Log out." (it looks like a gear)
* Look in the lower right of your screen, Click Preapproved Payments.
* Select the payment (look for Cloudeight), and then click Cancel.
———————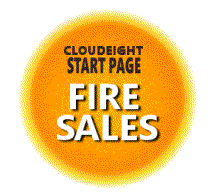 Start Page Fire Sales
We're going to have random fire sales on our Start Page. These will be short, 24-hour sales, available only on our Cloudeight Start page. If you're currently using our Start Page as your browser's start page, you'll see our first fire sale very soon.
If you're not using our Start Page as your browser's start page, this is a great time to switch.
You can make our Start Page your start page by visiting http://thundercloud.net/start/  and clicking the link "Make this your home page" (near the top), or following the instructions located here
We provide instructions for Firefox, Chrome and Internet Explorer. We'll be adding Edge to that list shortly.
We hope you will make our Start Page your start page! Visit http://thundercloud.net/start/ right now!

———————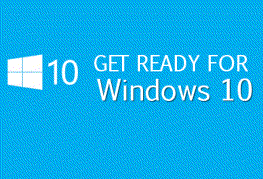 Windows 10 Pre and Post Check – Get ready for Windows 10

We're taking $10 off the price of our popular Windows 10 Pre and Post check service.

It's now just $35 – a small price to pay for the piece of mind you'll get knowing that your Windows 10 upgrade will go as smoothly as possible.

Learn more here

.


With our Get Ready for Windows 10 Package:



* We will check over your computer and make sure it's ready for Windows 10





* We will go over your computer checking key areas which may cause problems during the upgrade process.





* We will deep scan your computer for malware and look over your installed programs and startups to make sure your upgrade to Windows 10 goes as smoothly as possible.





* If you have an external hard drive, we'll backup your documents folder and your personal files, if requested.





* Before & After Checkups! We will come back after you've upgraded to Windows 10 and check over everything to make sure everything is set up for best performance.



See complete details here.

———————

Our other offers:



Here's a list of our other current offers:



Cloudeight Direct Computer Care repair services

Emsisoft Anti-Malware/Anti-Virus

Windows 10 YOUR WAY (Special Sale)

Windows Mail Installation on Windows 7, Windows 8x or Windows 10 (Special Sale)

Registry Organizer

Cloudeight Boosters – Make a contribution and help us help you.



Thanks so much for your continued support. We appreciate it very much!





Darcy & TC




Cloudeight Internet