Don't Let Drivers Drive You Crazy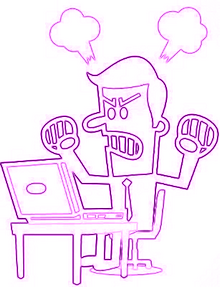 Driver Updater Programs
We've lost count on how may driver updater programs are available, but it's a lucrative enterprise for dishonest software distributors. WinZip has joined the likes of Slimware Utilities with a new driver updater program – we're guessing anyway to trick you into downloading something you don't need is OK as long as you can profit from it. 
As we've mentioned, dozens of times, driver updater programs are not only not necessary, they can cause serious problems by installing drivers that are either the wrong drivers or installing new drivers that are not necessary.   We can't begin to tell you the number of computers we've worked on where "new" drivers were installed when not necessary.
If your hardware is working correctly, you don't need to update your drivers. A driver updater program is nothing but an accident waiting to happen. But because a driver updater program sounds like a fantastic idea, many people download them on purpose. But most people get driver updaters as they often come bundled with freeware distributed by unscrupulous software developers or download sites.
We're reminding you to beware driver updater programs. If you have one installed, now is a good time to uninstall it. Our rule of thumb is this: If it ain't broke, don't fix it. If your hardware is working as it should, you don't need to update your drivers.
Never Search for Drivers Using a Search Engine
Last week, we were helping a lady via email. She had an HP printer and downloaded the drivers for it.  She searched for "drivers for my HP (model number) printer". She immediately found the drivers for her printer and downloaded them. When she was installing the drivers she got a message that the drivers were not compatible with Windows 10. So she thought her HP printer was not compatible with Windows 10. So, she went out and purchased a new Epson printer.
During our email exchanges, I sent her the link to the drivers for her model HP printer from the official HP site www.hp.com . The software/driver installation package on HP's site noted the drivers were compatible with Windows 10. 
But the lady had already purchased the new printer and decided to stay with it. Upon further investigation, I was able to learn she searched for the drivers and ended up downloading them from one of the web's most infamous download sites: Softonics. Softonics is a well-known distributor of bundled software, malware and is notorious for its shady download practices. We've written about Softonics before.
She learned a costly lesson and we decided we needed to cover this topic again: Never search for drivers for your hardware. Don't open a Google (or any other search engine) search and type in "Drivers for HP XXXX printer" or "Drivers for a Radeon model XXXX graphics card" or "Drivers for Epson XXXX printers", etc. Always go to the manufacturer's web site, and then search for drivers for your hardware.
In other words, go to https://www.hp.com/ or https://www.epson.com/ or https://www.amd.com/en/support (for Radeon video/graphics). Go directly to the hardware manufacturer's website. Once you're on the manufacturer's website, then you can safely search for drivers for your printer or hardware components.
Remember!
If you just remember this one tip, it will save you a lot of trouble down the road. 
Don't be fooled and don't be tricked. Don't let drivers drive you crazy.
---
---
We need your help!
Advertising revenue across the Internet is no longer a viable source of revenue. Small, independent sites like Cloudeight are hit hardest by the lack of advertising dollars.  The current web advertising model is coming to an end, and we have to find new ways to continue operating this site.
We are committed to keeping our content free and independent, which means no popups, no sponsored posts, no annoying floating or blocking ads or subscription fees.
If you like our services, help, and content and you'd like to help, please consider making a small donation.