Drag and Drop Fonts to Install Them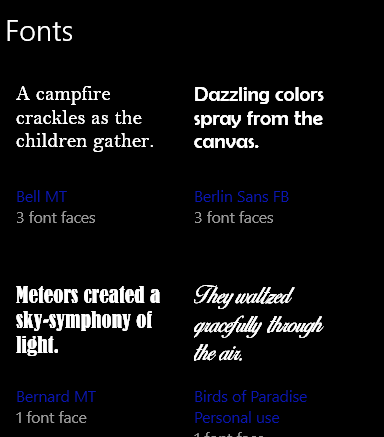 Back in the old days, installing and viewing fonts in Windows was a daunting proposition, but no more. Windows 10 makes installing fonts easy. You can even drag and drop fonts to install them.
Type FONT SETTINGS in Taskbar search and press Enter — or go to Settings > Personalization> Fonts.
At the top of the Font settings page, you'll see "Drag and drop fonts to install".
Here's a screenshot that says it all.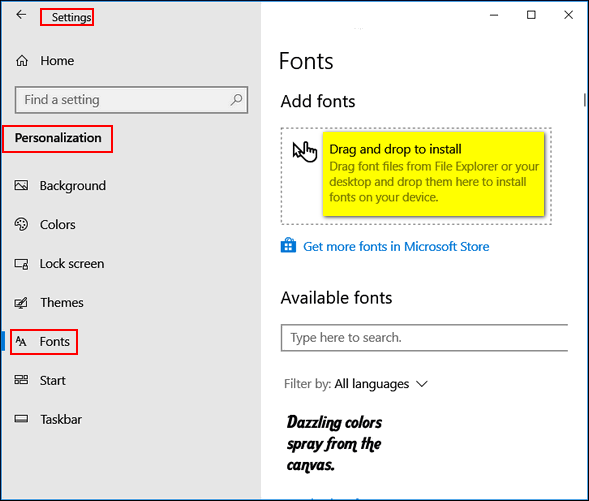 And in the same dialog, you can scroll through all your fonts and see exactly what they look like. 
For more about installing and viewing fonts, see our article here.