Emsisoft Wins Again
We've been recommending Emsisoft for quite a while now. After Microsoft Security Essentials started going down hill and Malwarebytes decided to ignore many PUPs, we got busy and started evaluating security products. What we were looking for was not a security suite with all kinds of useless stuff (Spam Blockers, site raters, etc.) but a good antivirus, anti-malware with strong PUPs protection. That's when we found Emsisoft. After testing it for a few week ourselves and reviewing independent antivirus testing lab results, we chose Emsisoft as our only recommended and endorsed security software. And looking back, we know we made the right chocie.
Emsisoft consistently ranks among the best antivirus programs, near the top in malware detection, and it's the only antivirus / anti-malware with strong PUPs protection.
Recently A-V Comparatives released it current test results for September 2015. And again, Emsisoft received the highest (3- star) award.
Here are some highlights from these tests.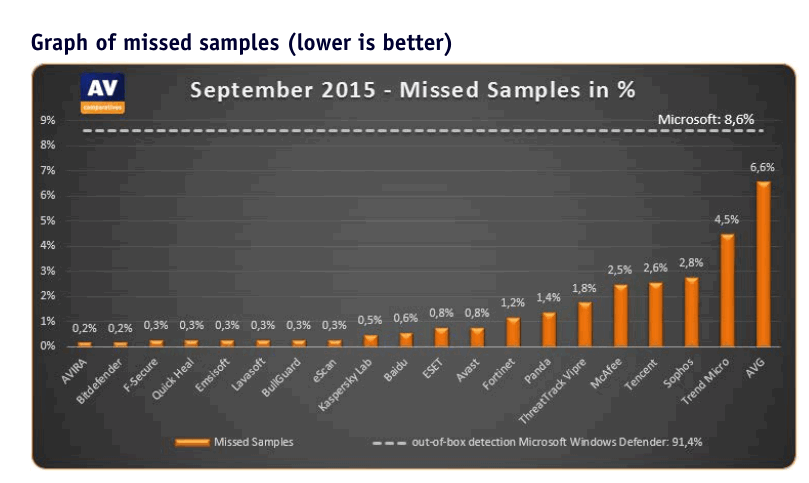 Above: The graph shows Emsisoft ranks in the top 5 in fewest missed samples. Microsoft missed 8.65%, AVG missed 6.6% while Emsisoft missed substantially less than 1% (0.3%) of malware samples.
Above Emsisoft detected 99.7% of all malware samples it was testing against.
We've been big proponents against security software that show a high rate of false positives. If you're constantly bombarded with warnings that turn out to be false positives, your software is misleading you and is not working correctly. Below, you can see that Emsisoft ranks among the best in showing false positives (false alarms).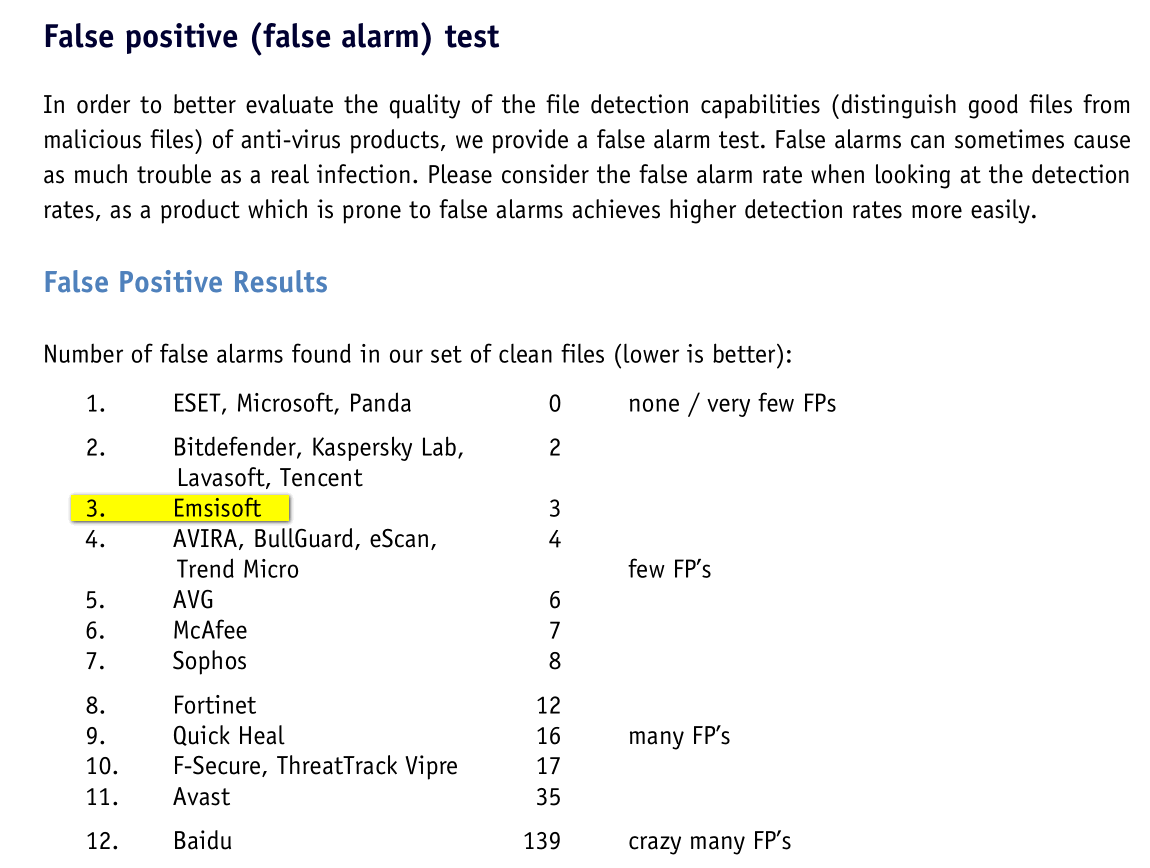 Below: Emsisoft finishes among the best at malware detection and received AV Comparitives highest award.
Emsisoft is among the best antivirus / anti-malware programs and the only one with strong anti-PUPs protection.
We offer Emsisoft at a special discount price – always. See our Emsisoft page for more details.
To read the full AV Comparatives test results report for September 2015 –see this page.