As time goes by, there is less and less trust in this world. There ls less and less privacy in this world, and a lot of it is our own fault. There's not much we can do about it now, it's like a juggernaut that can't be stopped. Pandora's box has been opened and we will never close it back up.
Most computer users don't know who to trust online. You have tech sites vying for readers and traffic to make more money and who are inclined to sensationalize just go get readers and visitors And it may well be that some of the things they publish are based on fact, but hyperbolized and sensationalized in an effort to exhort the reader to action or to scare the reader into buying something the site promotes.
So, who can you trust? I think one thing we should all be able to trust is our security software – our antimalware/antivirus software. You'd think that of all people the companies that make security software would be the last to try to trick you into installing malware or PUPs or garbage-ware. Right?
Wrong.
We just tested AVG (Free) anti-virus. And by default it installs PUPs and Malware, a search engine hijacker, a browser home-page hijacker, a browser toolbar, an unwanted (and poor) registry /computer cleaner and, makes it sound like if you give AVG your email address you'll get extra free software – a PC speeder-upper program, malware, garbage ware, and a PUP.
While AVG pretends to be a legitimate company, its'free software installs questionable software — and they will counter that the end user (YOU) can untick  the box to not install the browser hijacker, search engine hijacker, home-pate hijacker and tab hijacker (Ask Toolbar). Indeed those who are careful and read every dialog during installation do have the option to uncheck the Ask toolbar installation, AVG knows a substantial number of people will not. And AVG makes misleading statements causing the user to think installing Ask Toolbar is beneficial and will enhance the user's browser experience. Yes, you can opt-out of the Ask Toolbar malware – but you cannot opt-out of AVG's installation of this junkware or the scam it tries to hook you with.
The rest of this we're going to use pictures to tell the story – along with some descriptive text as to what AVG does or attempts to do. Please make sure you look at each image and read the descriptive text (where applicable):
I'm installing AVG on a brand new Windows 10 Tech Preview installation….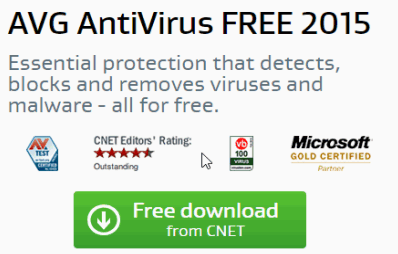 The download does not come from AVG but from Download.com …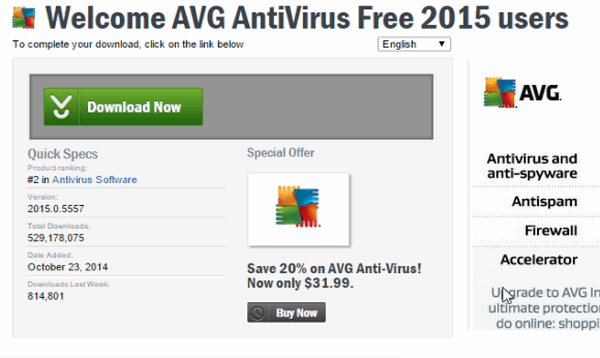 Download.com tries to upsell you to AVG Pro Antivirus for $31.99 – you can get the best anti-malware and antivirus, Emsisoft cheaper – and its much more trustworthy and will protect your computer better – and wont' hijack your browser, install PUPs, malware or toolbars.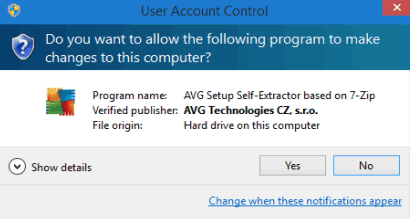 Beginning AVG Setup…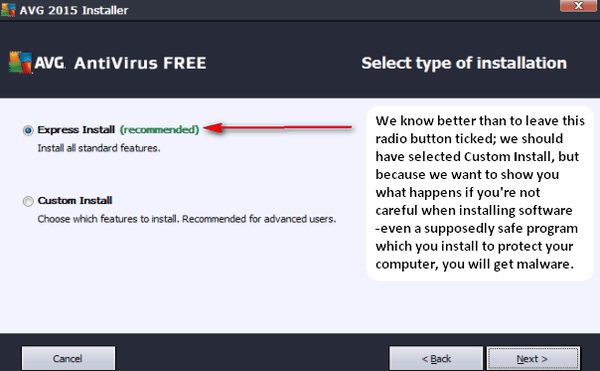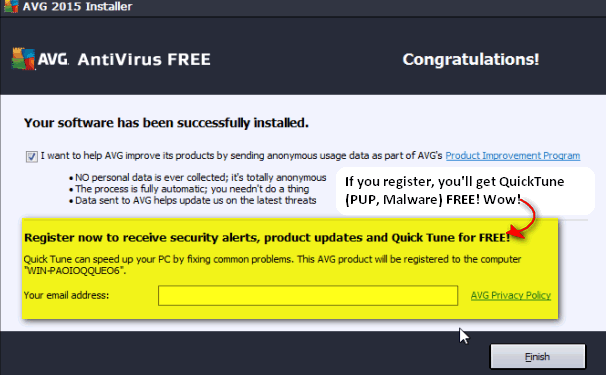 If you give AVG your email address and register AVG you'll get Quick Tune (a so-called PC optimizer, which you can be sure is a PUP if not malware). You have to give AVG credit – this takes guts.

I did not give AVG permission to install this on my computer – it's junkware -supposedly a registry cleaner, junk file cleaner, etc. The button says "Fix Performance"- that's the last thing it will do.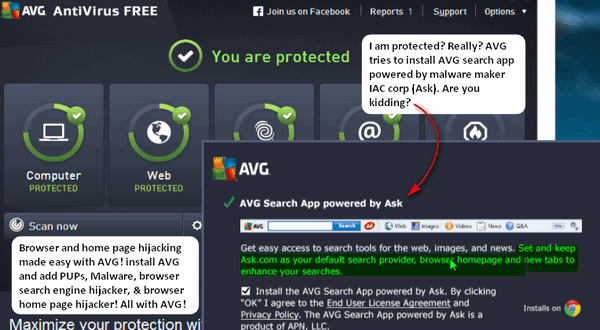 Notice above the text shaded green – if it's hard for you to read, it says:
"Set and keep Ask.com as your default search provider, browser homepage and new tabs to enhance your searches"
Sounds beneficial but it's really how hijacking happens. if you continue you'll install this home-page hijacker, search engine hijacker and Ask toolbar malware – all courtesy of AVG. And why does AVG do this? Because they get money every time they trick someone into installing this.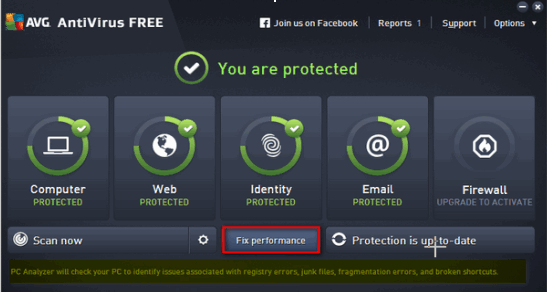 Again, the Fix Performance button which opens PC Analyzer – which we did not have an option to install – it installs no matter what, is a PUP if not malware, and it's certainly garbage. It makes the absurd statement: "PC Analyzer will check your PC to identify issues associated with registry errors, junk files, fragmentation errors, and broken shortcuts."
I installed AVG on a brand new installation of Windows Technical Preview with only 4 programs installed on it and lo! and behold! This piece of junkware detected errors where there were none – could not possibly have been – and then offered to "fix" errors that don't exist.
However, in order to fix these non-existent errors you need something else AVG is selling – so this isn't really a registry cleaner, optimizer, at all – it's a advertisement made to look like part of AVG. This is not only junkware – it's a scam.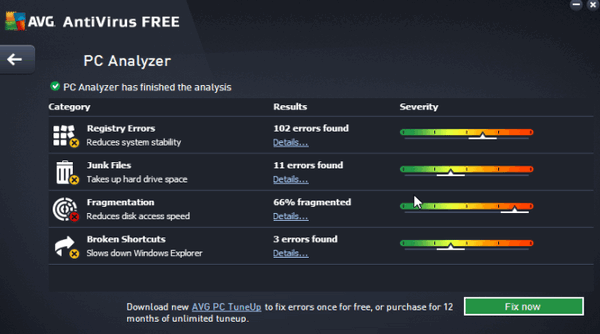 They want you to download AVG PC TuneUp to fix all these errors (which don't really exist) – and generously offer to fix all these errors – which don't exist – one time for free. Of course the next time you do a scan by clicking "Fix Performance" – it will find more non-existent errors and you'll need to pay to fix errors that don't exist. The beauty of this scam is that no one can ever prove the errors don't really exist, Pretty clever!
AVG installs PUPs, malware, junkware, and tries to scam its users. This is supposed to be a company you can trust to protect your PC.
How can you ever trust AVG again?