FACTSlides – An Endless Stream of Amazing Facts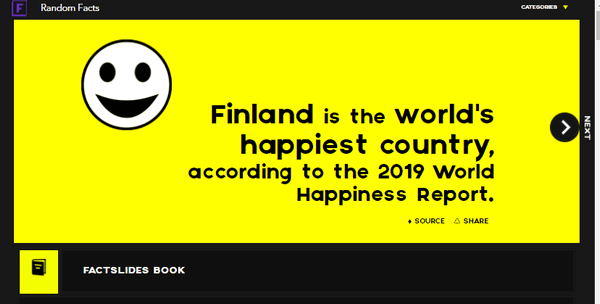 Sometimes when we choose a site pick we choose it for its "stickiness"… that is how long we get stuck on it while reviewing it. By stuck we mean how much time we spend (or waste) on it. FACTSlides has great stickiness, we spend hours on this site just browsing through random facts and just a couple of the hundreds of categories they offer.
But first, now about an overview from the developers of FACTSlides?
FACTSlides is an endless stream of amazing facts presented as colorful and animated slides.

All facts are verified and well sourced. The source URL is located at the bottom, leftmost part of the screen for each fact.

Random facts are updated daily on our frontpage and are later organized by themes.

Launched in July, 2013, it has shown its facts over 200 million times, and was selected among the Top 100 websites of 2013 by the prestigious PC Magazine, and as one of the 99 Sites That Every Professional Should Know About by BusinessInsider.

It was also featured in sites such as The Awesomer, Design Taxi, I-Am-Bored.com, Neatorama, and DONG, a YouTube show with over a million subscribers.
And now they can add "Cloudeight" to their illustrious list of reviewers! Now what will you find should you venture a visit to FACTSlides?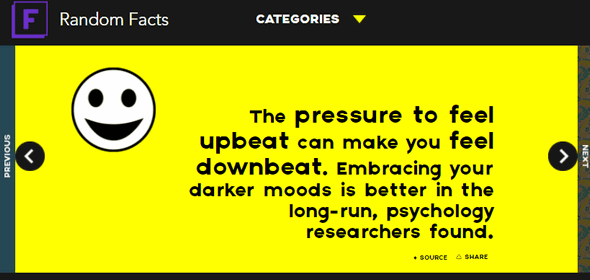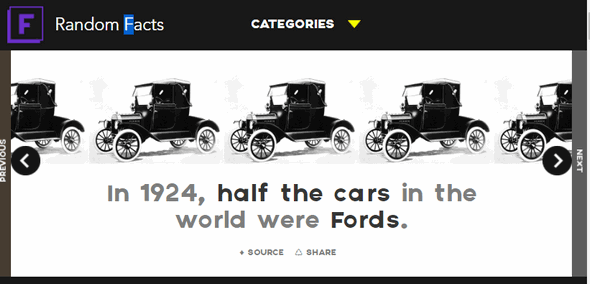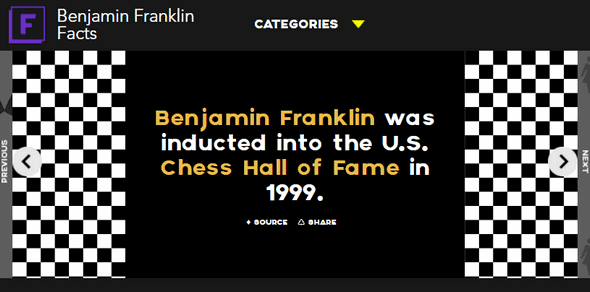 You get the idea, right? And FACTSlides is broken down into categories and subcategories so you can find FACTSlides in the categories and subcategories that interest you. Or just browse endlessly through the random facts.
Some of the FACTSlides categories
World
Asia
America
Africa
Europe
Oceania
Antarctica
U.S.A.
United Nations
Cities
History
Historic Events
People & Civilizations
Society
Social Issues
Life & Love
Tech & Invention
Humor & Offbeat
Religion
Books & Language
Movies & TV
Arts & Music
Food & Drink
Business & Economy
Sports & Games
Science and many more.
Most categories have sub-categories so there are hundreds of categories to choose from.
When you have some time to spend and you're looking for a worthwhile way to while away the hours while learning something too, then FACTSlides might be just the site for you!