How to Fix a Write-protected External Hard Drive
This tip was submitted by Cloudeight subscriber MaryLee and was written for Windows 10 with an external hard drive connected.
"Hi TC and EB! I thought I'd share this problem, and fix, in case others have it. Recently I've had a problem with my external hard drive. I have a large one, 931 GB (large for me) where I store all my music, pictures, etc., so I use it often. Sometimes, when I'm trying to add something to it, I get an error notice to find another place to store it, because the drive is write-protected. It seems to happen randomly every few weeks, but always after a Windows update. So, time to do some research, and I found several versions of this solution, but this is the one that works for me:
1. Open a Command Prompt typing CMD in the Taskbar search and click on Command Prompt when it appears at the top of the search results.
2. Type the following commands, one at time, pressing Enter after typing each one:
diskpart
list volume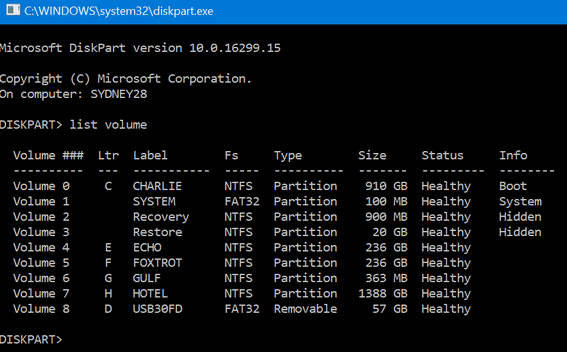 select volume #
(Note: # is the number of the external drive that is giving you the write-protected error… for example: select volume 4)
3. After selecting the volume (drive). type the following command and press Enter:
attributes disk clear readonly
Now close the Command Prompt and try your drive. You should be able to access the drive normally now.
(Thanks so much to Mary Lee for submitting this tip. It helped her fix write-protected errors with her external drive and it just may help you too if you're having the same problem.)