How to Get Rid of Focused Inbox On Outlook.com
If you're using a Microsoft address [ @hotmail.com, @msn.com, @outlook.com, @live.ca, @live.com ] and you're checking your mail on the web Outlook.com, then you know what we mean by "Focused Inbox".
Outlook.com automatically puts important mail (based mostly on your contact list) in your "Focused Inbox". We hate the Focused Inbox. If you agree with us, then you'll love this tip. If you like the Focused Inbox, you won't.
If you want to get rid of the Focused Inbox for your Microsoft address that you check online at Outlook.com just follow these steps:
Step 1.  With Outlook.com open in your browser, click on the Settings icon (it looks like a gear… see below).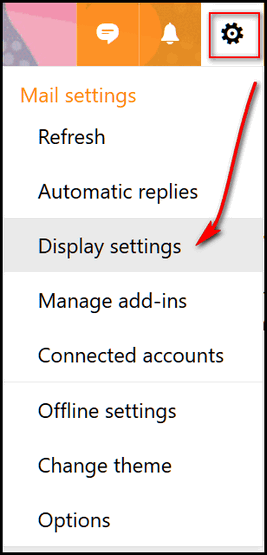 Step 2.  Click on "Display settings" (see above).
Step 3. In Display Settings click on "Focused Inbox" — see the screenshot below.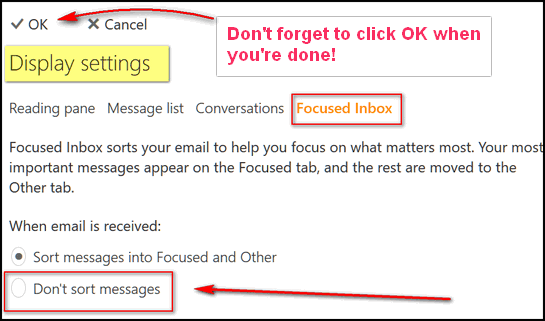 Step 4. Tick the circle next to "Don't sort messages" (above).
Step 5. Don't forget to click "OK" to save your changes.
That's it. No more "Focused Inbox". Now you'll be able to see all your mail in one glance rather than switching back and forth between "Other" and "Focused…. "