How to Reset Firefox and Clear Browsing History
If you're having problems with Firefox and you've tried removing extensions and everything else you can think of, but Firefox still doesn't work the way it should, you may want to reset or "refresh" Firefox. This will remove all extensions, add-ons, and other modifications and return Firefox to its default state. Refresh Firefox will not remove your saved passwords or bookmarks – so those won't be affected. 
How to Reset (Refresh) Firefox
Click the menu icon (see below) and then click Help near the bottom of the menu.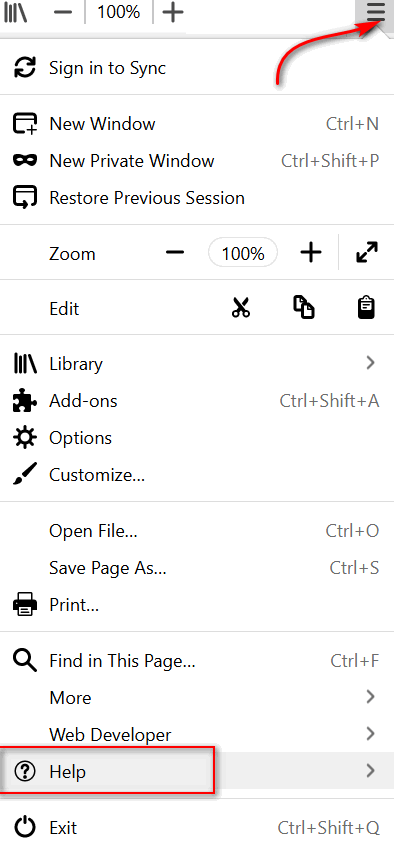 In the Help menu click on "Troubleshooting Information"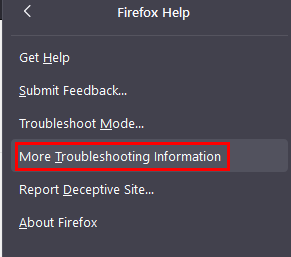 On the page that appears when you click "Troubleshooting Information", on the right-hand side near the top, you'll see "Give Firefox a tune up" and under that, click the button labeled "Refresh Firefox".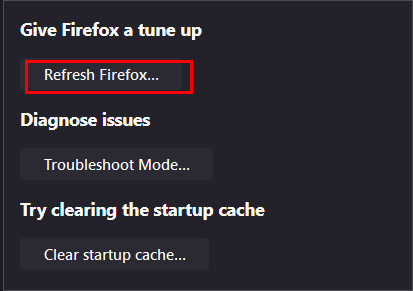 You'll see a confirming dialog (see screenshot below). To reset Firefox, click the Refresh Firefox button and wait while Firefox refreshes. As noted in the confirming dialog, refreshing Firefox will remove your add-ons and customizations and restore your Firefox browser to its default settings.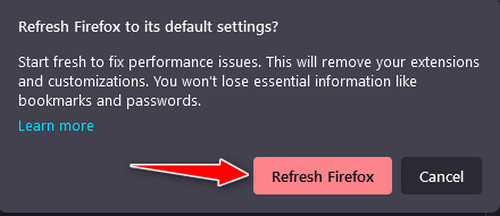 Now restart Firefox and you're done.
(This post was updated on 7/01/2021.)
---
How to Clear Firefox Browsing History
For this tip, it will be easier and work better if you use the Firefox Menu bar. If it is not showing on Firefox, open Firefox and press your ALT key while the Firefox window is in focus (on top of all other windows).

From the Menu bar, click on History…
In the "Clear Recent History" dialog, click the down arrow (circled below). Then click "OK".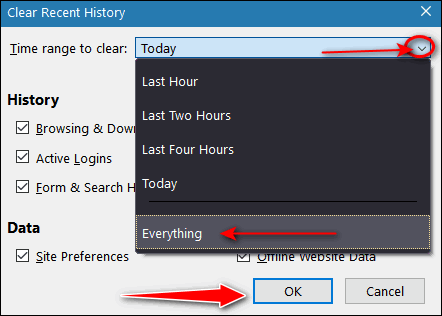 After you've done this, restart Firefox.
To learn how to reset Chrome and clear Chrome history see this post.