How to Run a Windows 10 System Health Check
We all should have a health checkup once in a while. Since I'm working with EB, I get so many maladies it seems like I'm always at some kind of "ologist". I think I have 7 "ologists" now. However,  I'll never admit to seeing the ologist that begins with Psych. Should I dare tell you about the one that begins with C a r d i?
Moving along with my humorous and nifty segue…
All of us should get regular checkups. And your PC should get a checkup every once in a while, too. Yes, EB, this is your first chance to play doctor since you were a little kid. And since you're reading this, you can play doctor too.
Here's how to generate a health report for your PC.
Press and hold down the Windows Key and tap the R key to open the Run dialog:

In the Run box type PERFMON /REPORT

Click OK or press Enter
You can use lower case or upper case letters in the Run box… Windows could not care less!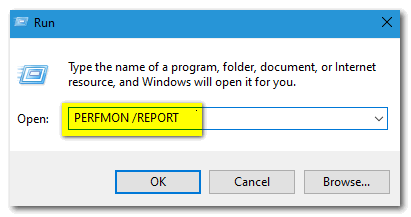 See? Make sure you leave a space after PERFMON before the slash. Then click OK or press Enter
Big wheels keep on turnin', Perfmon just keeps on a'burnin' …
Perfmon (Performance Monitor) will collect data from your PC for roughly 60 seconds. If I were you, I wouldn't get a stopwatch and time it. Windows does what Windows does and in its own good time. You can figure roughly 60 seconds, though… OK?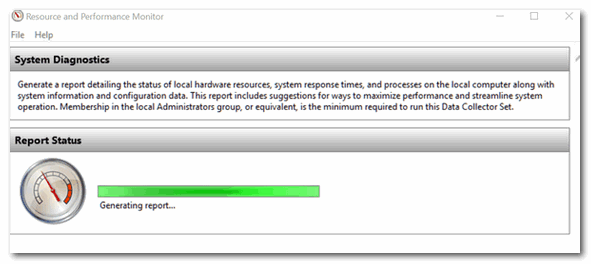 After approximately a minute or two, you'll see that Perfmon starts generating a health report for your PC.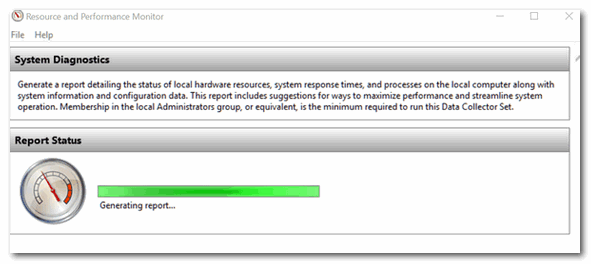 Then, if all goes well, you'll get yourself a dandy report covering all the goings on inside your PC. Don't get paranoid if you find a few errors. Very few reports like this come out without showing any errors. Another words, if you're PC is running well, don't over-diagnose.
Below, it shows my computer has passed all the tests… Yeah! If yours shows an error or errors, click on the error(s) to find out what is causing the error(s).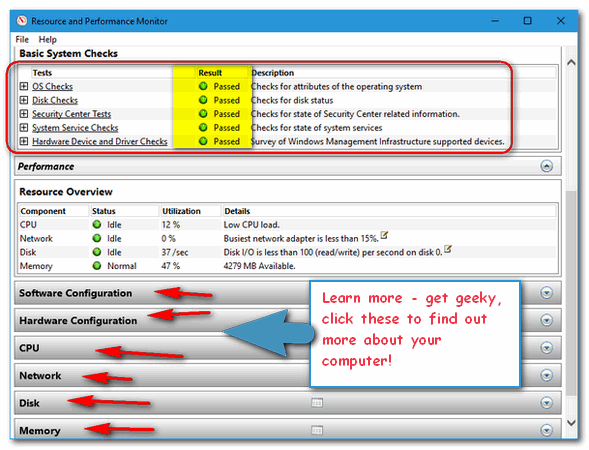 You can get a great deal of information about your computer from a Perfmon report. Look at the screenshot directly above. You can see what's going on with your software and hardware configurations, CPU, Network, Memory and a lot more. All you have to do is click on a category to expand it. Some of the information might be a little geeky, but so what? You have a browser and Google right? Search for the error you see and you just might learn something new. Search and learn.
And, EB, when you read this, pay no attention to that man behind the curtains that says my disk is idle. I'm workin', I tells ya!
---
An Alternate Way to Run a Windows 10 System Health Report (aka Perfmon Diagnostics Report)
If for some reason, you can't run a performance report the easy way (as above), here's an alternate way to run the report.
Press & hold down the Windows Key and tap the "R" key.
Type PERFMON and press ENTER
3. When Perfmon — Performance Monitor — opens Expand the items in the left pane and locate "System".
4. Expand "System" by clicking the down arrow to the left of its icon.
5. Right-click on System Diagnostics and choose "Start" from the right-click menu which appears.  See below:
You will see the following – showing that Perfmon is collecting data for your report. It says it will take 60 seconds. It may take a little bit long but not more than 3 minutes.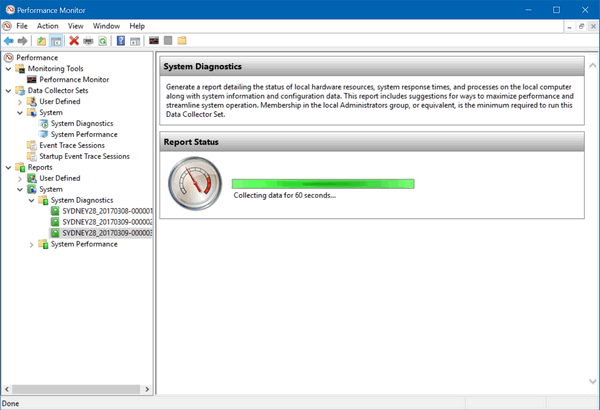 When Perfmon has collected enough data, will automatically generate a System Diagnostics Report.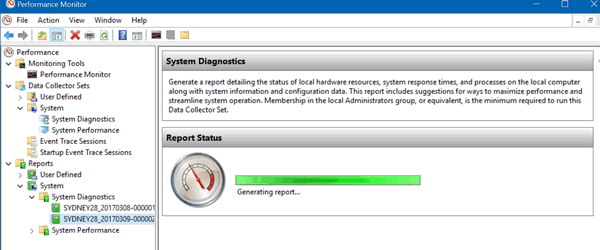 The report, when finished will be saved. It may not automatically appear. To see it…
In Perfmon —> System, click on System Diagnostics. You'll see your report appear in the right pane. As you can see below, I have run 3 Perfmon System Diagnostics reports – aka health reports. Just click on the report to see it.
The Health Report (or more properly called the Perfmon Diagnostics Report) looks like this: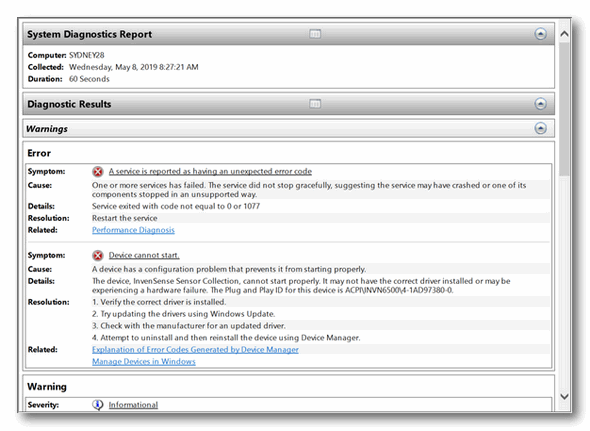 There's a lot of info contained in the report, you'll need to scroll down and open the categories to see everything.  You can get an idea of how much information you can get from this report by looking at the screenshot below.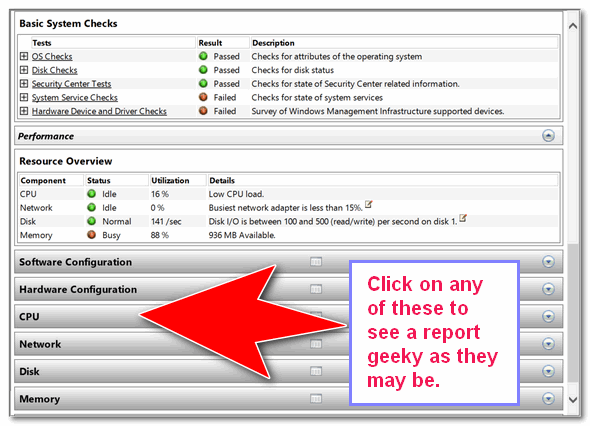 PLEASE DON'T WORRY:
Again, we want to remind you that just because you see an error or errors does not mean you need to panic or reset your computer. If your PC is running fine you may just want to leave things alone. But if you're having problems, a System Health Report aka a Perfmon Diagnostics Report can help you isolate and fix the problem.