How to Stop Troublesome Windows 10 & Windows 11 Updates from Reinstalling
Note: This tip applies to cumulative updates and other regular "Patch Tuesday" Windows updates. This does not apply to Windows 10 or Windows 11 version updates. If a version update causes you problems, you have 10 days to go back to the previous version of Windows without losing any data.
By default, Windows keeps your device automatically updated with the latest features, security patches, and bug fixes.  

Anyone using Windows for any length of time knows that sometimes a Windows update can cause problems with your PC. In this case, you'll need a way to prevent the problematic update from reinstalling automatically the next time Windows Updates are installed.

If an update is causing system crashes, problems, or instability on your PC, follow the instructions below, to prevent the troublesome update from being reinstalled.
Windows 10

Right-click on the Start button and click "Settings". When the Settings app opens, click on "Update & Security" > "Windows Updates". In Windows Updates, click on "View update history".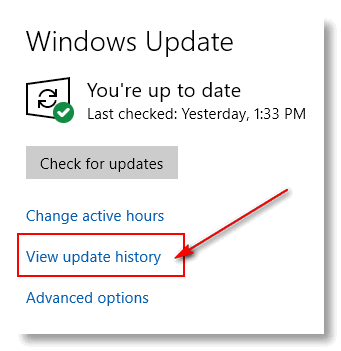 Next, click on Uninstall updates.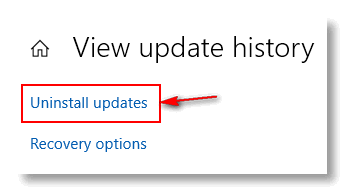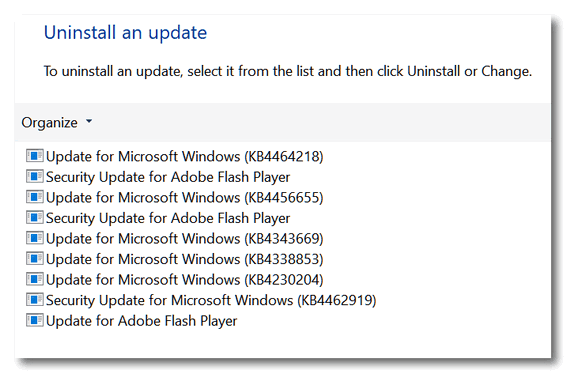 To uninstall the unwanted update, click on it to select it and then click "Uninstall".
Windows 11
Open Settings (Windows key + i) and click Windows Update.
In Windows Update, select "Update history" and scroll down until you see "Uninstall updates". Click on Uninstall updates…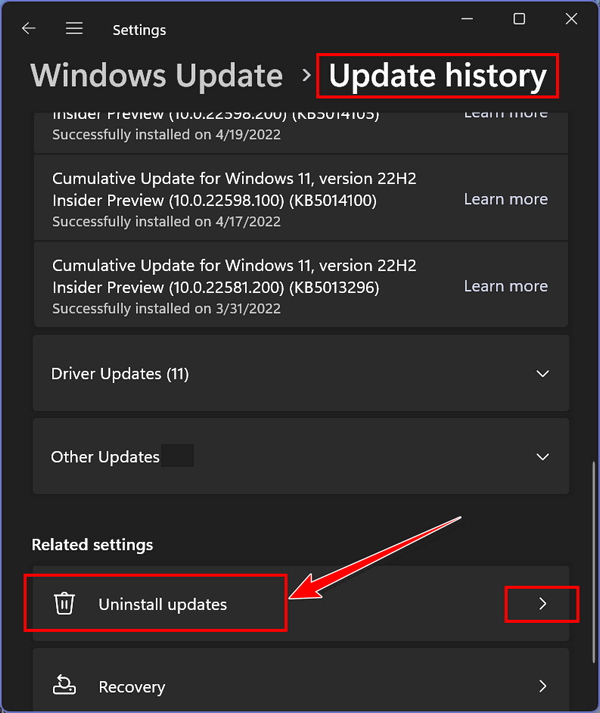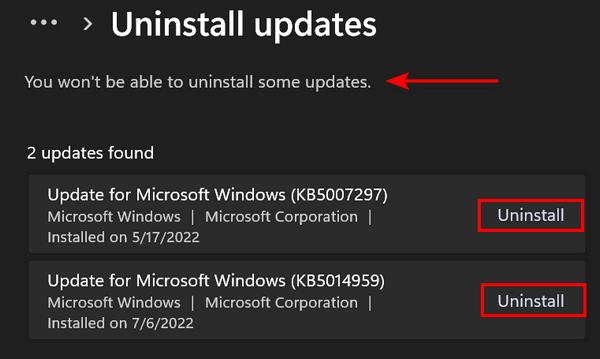 Now, you're all set until the next time Windows updates and reinstalls the update you just worked so hard to uninstall. You have more work to do if you want to prevent Windows from reinstalling a trouble-causing update.
For some reason, since January 2021, the link to the "'Show or hide updates troubleshooter" on Microsoft's site doesn't work. Despite numerous inquiries about the broken link – and promising to fix it – as of today, July 10, 2022, it's still broken. 
But no worries. Thanks to the Internet Archive, better known as "The Wayback Machine", you can still download the 'Show or hide updates troubleshooter" to prevent a troublesome update from being reinstalled. 
Download the "Show or hide updates" troubleshooter now.
NOTE: YOUR BROWSER MAY TELL YOU THIS FILE CAN HARM YOUR COMPUTER – IT WILL NOT. IF YOUR BROWSER WARNS YOU AND BLOCKS THE DOWNLOAD YOU'LL NEED TO OVERRIDE IT.

Save the troubleshooter to your PC, then click to run it.
Opening wushowhide.diagcab launches the troubleshooter, then click Next to proceed. Then follow the instructions provided to hide the problematic driver or update.

When the program starts to run, it will scan your computer for updates. When it's done, a window like the one below will open.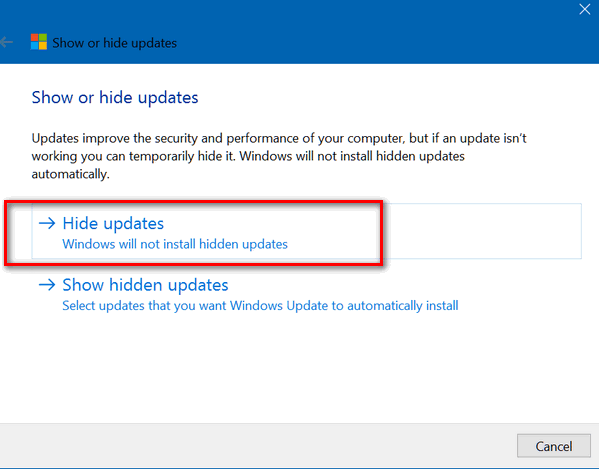 Click on "Hide updates"
Windows will display any pending updates:
You'll see a list of available updates. Select the update that is (or updates that are) causing you problems. Windows will not reinstall the items you select.  You can choose to install the hidden updates later by running the troubleshooter again and "unhiding" the updates.
Keep in mind that this does not stop updates from installing. It allows you to uninstall updates that have been installed and are causing problems. And prevents troublesome updates from being reinstalled.
And remember, this does not apply to version updates, only cumulative updates which are usually sent monthly. Windows 10  and Windows 11 version updates have a rollback feature for version updates and generally, you have ten days to go back to the previous version of Windows if a version update causes you problems.