It's Easy to Scan Your Hard Drive(s) for Errors on Windows 10
Windows 10 lets you scan your hard drive(s) for errors while you use your computer – and  it's easy to do. Open File Explorer (Windows Key + E) . Right-click on your C:\ drive, click "Properties". When the "Properties" dialog opens, click the "Tools" tab and then click the "Check" button.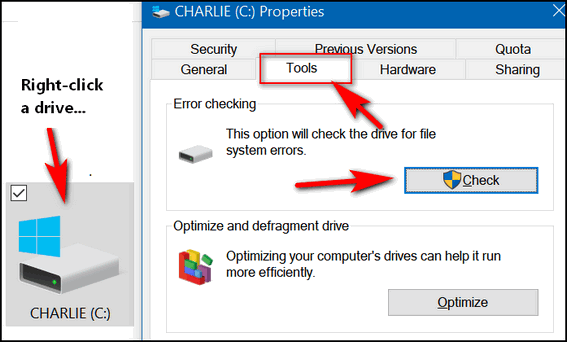 Once you click the "Check" button, you'll see the following dialog appear. If you need to scan the for errors it will tell you. If you don't (as below) it will tell you that also. Even if it says "You don't need to can this drive", you can still scan the drive if you want to. Just click "Scan drive".