Let's Protect Your Webcam
With just about all of us under some sort of "stay-at-home" orders, many of us are using web conferencing software and webcams to stay in touch with our loved ones and friends. And let's not forget about the current rise of "telehealth" for which webcams come in handy. While not nearly as good as a real get together, a virtual get together is a great way for us to stay connected with our family members, friends, and health care providers.
Whether you use Zoom, Skype, Microsoft Teams, or other conferencing software, your webcam has probably never been as busy as it is right now during this pandemic.
And almost all of us have a camera built into our computer, laptop, smartphone, or tablet. And whether we use it for work, school, connecting with our doctors, family members, or friends, those cameras can leave us vulnerable to an online attack known as camfecting.
Camfecting is a term used when hackers take control of your webcam remotely. They do this without attracting attention by disabling the "on" light which usually lets us know the camera is active. Camfecting makes unprotected cameras vulnerable since the "on" light will remain off if a hacker has control of it. The hacker can "see" with your webcam. Read more about camfecting here.
There are search engines (Shodan, for example) that can find any unprotected device connected to the Internet, including webcams. So it's not hard for hackers to locate any unprotected devices connected to the Internet of Things
But remember that an attacker cannot hack your webcam if your device is turned off. However, they can access your device's camera if it's in sleep mode or if your screen is dimmed but the device is still active So many of us (I plead guilty) don't turn our devices off very often.
Using a webcam password, other than its default password, is one way to protect your webcam from being hacked. But most of us aren't going to do that.
So here's a simple, easy, low-tech way to prevent anyone from accessing your webcam when you're not using it.
Our low-tech but very effective tip on how to keep your webcam safe…
Put a piece of black (or other opaque tape) over your camera lens when you're not using it. It's a good idea to cut a small square of paper to place between the lens and the tape to keep the sticky adhesive from the tape from getting on the camera lens. It's rumored that the director of the FBI uses this low-tech method because it works.
And yes, you can even use a Bandaid (bandage) to cover your camera lens.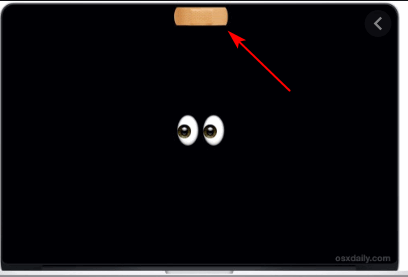 It may be low tech, but it will prevent hackers from accessing your webcam.