Microsoft Ignores Angry Users with Windows PCs That Won't Run Windows 11
Microsoft has no plans to lower the system requirements for Windows 11.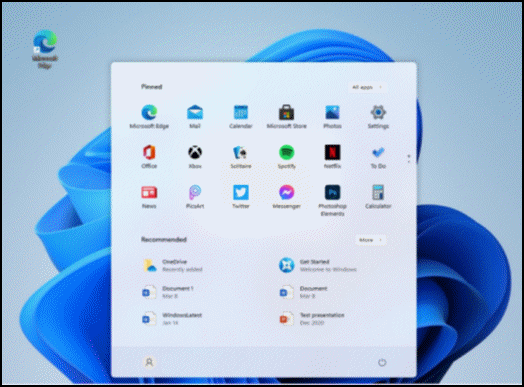 Those with computers built before October 2017 have already found out that their less-than-four-year-old computers won't run Windows 11 because, among other things, Windows 11 requires an eighth-generation Intell processor (Coffee Lake) or newer, or a second-generation AMD Ryzen processor or newer.
Also, Microsoft is not backing down on the requirement that PCs have a TPM chip (Trusted Platform Module) on the motherboard and that it be turned on. Currently, most motherboards with TPM chips are automatically disabled. So, users whose computers do have the TPM chip may have to dig into the BIOS to turn it on.
According to this article in "Express"…
"…Microsoft isn't going to make any changes to its requirements anytime soon. Microsoft Program Manager Aria Carley recently addressed the issue during an Ask Me Anything webcast. When asked about the controversy, Carley said: "Group policy will not enable you to get around the hardware enforcement for Windows 11. We're still going to block you from upgrading your device to an unsupported state since we really want to make sure that your devices stay supported and secure."

Yikes. Well, that about sums up it.

Microsoft will check the specifications of your machine before you download Windows 11 via its Windows Update app. If you don't meet the minimum requirements, the US technology firm won't let you even download the installer. So, at least you'll know before committing to a huge download…"
And we're warning our readers not to download Windows 11 installers from unreliable sources (there's a whole lot of unauthorized Windows 11 downloads full of malware out there). We're also warning readers not to attempt to install Windows 11 using the workarounds which are being published on the internet. If you do use a workaround to install Windows 11 on a computer that otherwise does not meet the minimum requirements to run it, there's a good chance you'll lose data on that computer when Windows 11 is finally released later on this year or early next year.
And one more important note:
Windows 10 will be supported and updated until October 14, 2025. Windows 10 users won't be forced to upgrade to Windows 11 – at least not for a long time.