Moving from LastPass to Bitwarden is Easy

I've been testing Bitwarden for about 10 days now. Now I've become a fan of Bitwarden. Now, keep in mind, I've been a LastPass user for over ten years. We all like what we're used to better than something new and different. But over these last ten days, Bitwarden has impressed me and I'm ready to leave LastPass behind.
As we recently reported, LastPass is going to limit their free version to one device type. I'm not going to go over all the changes here, but if you want to learn about the changes coming to the free version of LastPass on March 16, 2021, visit our post here.
If you're interested in moving from LastPass to Bitwarden, it's pretty easy. Here's our step-by-step tutorial showing you how to do it.
First, let's export your data from LastPass
1. Click the LastPass icon in your browser — then click Account Options.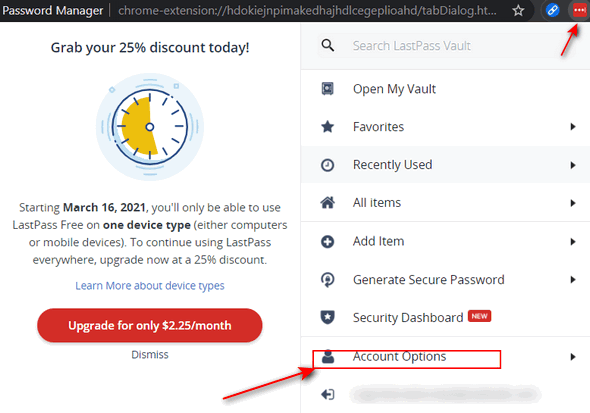 2. Select Advanced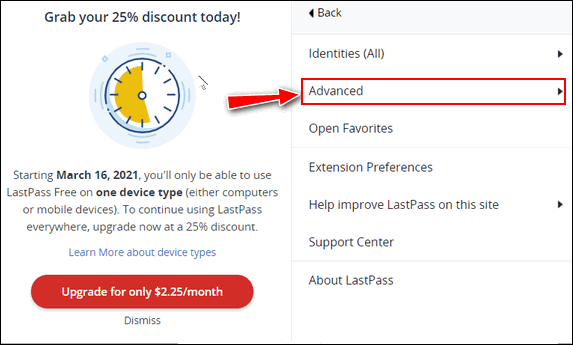 3. Then click Export…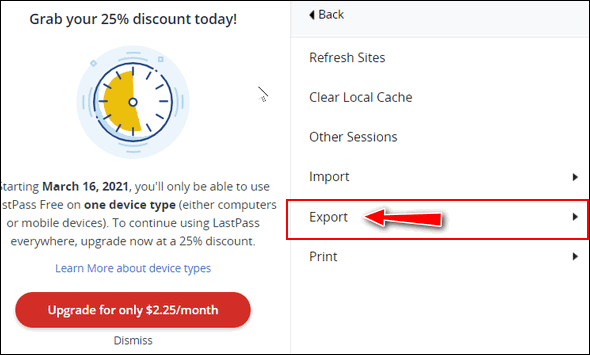 4. Select LastPass CSV File
You may have to type in your LastPass master password to proceed.
Your LastPass CSV file will immediately be downloaded (usually) to your Downloads folder.
5. Next, select Export again and select Form Fills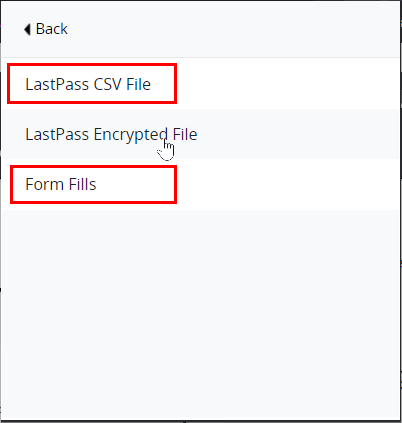 Your LastPass FormFill CSV file will immediately be downloaded (usually) to your Downloads folder.
Getting Started with Bitwarden
OK, you're all done with LastPass for now. It's time to get Bitwarden and a free Bitwarden account and install Bitwarden in your favorite browser. 
Once you've installed Bitwarden and created an account login to your Bitwarden account.
From the menu at the top, click on Tools…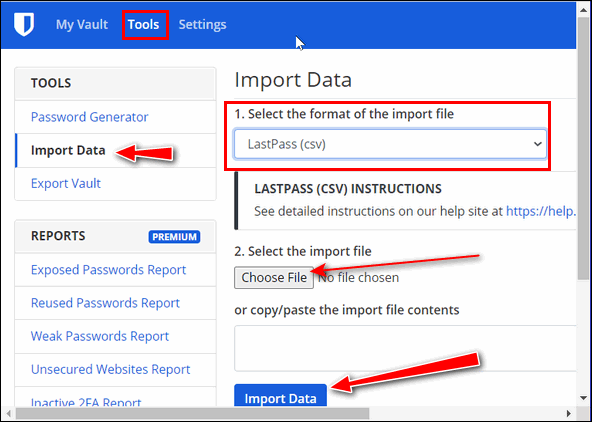 From the Tools dropdown choose Import Data (see screenshot above). Under Select, the format of the import file, click the down arrow and choose LastPass (CSV). Click on "Choose File" and browse to the LastPass.csv file you exported, then click on the blue "Import Data". button (see screenshot above).
If you exported LastPass and LastPass Form Fills, click on "Choose File" and choose the lastpass_formfill_export.csv file you exported from LastPass.
It's a good idea to delete the CSV files you exported from LastPass since they are not encrypted and could be read by anyone.
If you need more help, Bitwarden has a great help page for those moving from LastPass to Bitwarden.
If you have questions or problems visit https://help.bitwarden.com/article/import-from-lastpass/ for help.
And that's it. You're all set to go with Bitwarden.