Our Take on VPNs and Privacy Services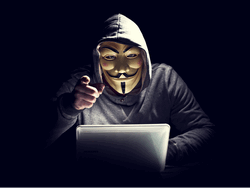 Most of us want some kind of magic bullet that will keep you safe online, protect you from scams, and keep your activities on the web private. And we know that many of you are seeing advertisements for VPNs on TV and the Internet.
The acronym VPN stands for Virtual Private Network. There are dozens of VPNs available. Norton/Lifelock (with a VPN) and Nord VPN have advertised extensively on TV, spending millions of dollars in the process. This tells me there's a lot of money to be made by scaring people with a lot of half-truths and downright prevarication. And sadly, it tells me that fear sells. It's too bad that so many companies feel they have to scare you to sell a product.
Let's briefly discuss Virtual Private Networks (VPNs).  A Virtual Private Network or VPN certainly has a place, especially if you're living in a country where certain sites are blocked or if you're working from home and your employer requires a secure VPN connection. But for most of us, VPNs are not necessary.
A VPN cannot and will not protect you from:
1. Malware
2. Installing sneaky browser extensions
2. Scams
3. Identity Theft
VPNs can lie and misrepresent their services and you have no way of verifying their claims.  VPNs can claim they don't log your Internet activity but log it anyway. And some VPNs claim they don't sell your personal information but sell your information anyway.
VPN services can be hacked.
"…Leading consumer VPN service provider NordVPN announced today (Oct. 21) that one of its servers had been hacked. But the damage may be worse than NordVPN wants to admit, and rival VPN providers VikingVPN and TorGuard may be affected as well.

In what seems to be a related matter, TorGuard has sued NordVPN, possibly twice. It alleges that NordVPN tried to blackmail TorGuard by threatening to reveal stolen trade secrets, and that NordVPN orchestrated distributed denial-of-service (DDoS) attacks against TorGuard's servers. (TorGuard is not affiliated with the Tor Project that provides anonymous web surfing and hosting, and NordVPN denies the allegations.) …"  (Tom's Guide )
While Lifelock is not a VPN, I want to touch upon it since it claims it can protect your identity. Not only is that a highly questionable claim, but the price you see advertised for Norton with Lifelock of $9.99 monthly is also misleading. The commercial touts Lifelock will protect your identity with a one-million-dollar guarantee. BUT… if you want the million-dollar protection, it's not $9.99 monthly, it's $29.99 monthly for the first year, and $34. 99 thereafter. That adds up to $359.88 for the first year and $419.88 per year after that. You could buy a nice new car for those kinds of monthly payments.
Norton recently bought LifeLock. We have worked on Norton-protected computers that were rife with malware and PUPs. And Lifelock claims it can protect your identity, yet it has been sued several times for failing to prevent identity theft. 
FTC Sends Checks Totaling More Than $31 Million to LifeLock Customers
LifeLock Class Action Challenges Identity Theft Protection Promise
Now Back to VPNs
But I digress… let's get back to VPNs. VPNs make a lot of claims – most of them are not completely true.
"VPNs Protect You From Ad Tracking"

VPNs will mask your IP address and make you relatively invisible to your ISP, but they will not block the millions of other ad trackers on the internet. Ad networks generally use cookies instead of an IP address to identify you, so if you're using a VPN to get away from ad tracking, you'll be sorely disappointed. Worse, some VPN providers actually serve up their own ads or sell your browsing data. The most notorious example of this was Hola Better Internet, which users caught injecting its own ads.

If you want to block ad trackers, you should use privacy-focused browser extensions like uBlock Origin and Privacy Badger. These will prevent ad-trackers from following you around and won't slow down your web browsing like a VPN does. (Lifehacker )

VPN offers complete anonymity

The goal of a VPN is to offer online anonymity via the encrypted tunnel to a secure server. And the high level of 256-bit encryption that better VPNs offer can be very difficult to break. This leads to the myth that the VPN user is completely anonymous online.

However, it is not that simple, and really a VPN makes the user 'more anonymous', which on face value is a bit of an oxymoron, and rather like saying someone is 'almost pregnant'. You must realize that a VPN is not impenetrable, and encryption can be broken – it's just a matter of how much in the way of computer resources need to be applied to the decryption process.

Additionally, VPNs can keep some kind of log of the user's activity for a time period ranging from weeks to forever. These logs can be subpoenaed, and the VPN will respond to these lawful requests, thereby not providing anonymity. Basically, when it comes to users looking to commit a crime via a VPN, the VPN provider has no interest in becoming a partner in this type of unlawful activity (nor should they). (Techradar)

A VPN keeps you safe

A VPN is an important tool to keep a user more anonymous online, with their communications staying private and not public. However, relying on a VPN as your only security tool is quite foolhardy. A VPN is not a substitute for an antivirus program, nor does it keep your browser safe and secure.

Just like having a security alarm system in your house is not a substitute for locking the front door when leaving your home, realize the limitations of a VPN, and consider it only one piece of the puzzle when it comes to putting together a comprehensive security package for your PC. (Techradar) 
Using a VPN will not make you safer. It will not prevent you from being tracked. It will not protect you from identity theft or scams. It will not protect you from malware.
If you are thinking about buying a VPN service (or Norton + Lifelock) think again. Never let anyone scare you into buying something.